Sunnyvale Homes for Sale
Your Scenic Santa Clara County Enclave by the Bay
Area History
Sandwiched between Mountain View and Santa Clara to the west and east, respectively, and Cupertino to the south, Sunnyvale, California, is an attractive location for both the young and the old, the single and the married. It was recently named the 17th best city in America and the 13th best city for raising a family! What is the history behind this city, now home to LinkedIn headquarters and considered one of the prime places to buy Silicon Valley real estate?
Sunnyvale was given its current name in 1901, due to its being sunnier than nearby, foggier areas. Its history prior to 1901 is interesting: After long Native American inhabitation, the Spanish established Mission Santa Clara in 1777. The surrounding area remained relatively unpopulated until immigration in the mid-1800s brought workers and speculators. Martin Murphy, Jr., was one such speculator. Murphy owned the first wood-framed house in Santa Clara County, which was shipped from New England. Fruit orchards replaced wheat agriculture in the region in the late 1800s, leading Santa Clara County to be dubbed the "Garden of the World." Immigrant workers continued to flock to the region. Notably, in 1897 a Walter Everett Crossman bought the land on which Sunnyvale now stands and began selling it as real estate. The town was called Murphy, and its first school, Encinal School. When Murphy residents were informed by the federal government that they could no longer use the name Murphy or Encinal for their post office, Sunnyvale was born. In 1912, Sunnyvale residents voted to incorporate, and the town officially became a city.
During the 20th century, the city became home to Naval Air Station Moffett – the location of NASA's Ames Laboratory. World War Two brought a sea change to Sunnyvale, as the area's fruit industry focus was replaced by a drive towards high-tech. After the war, many of the fruit orchards were cleared for the building of homes and businesses. Accordingly, the population ballooned by 509.4 percent from 1950 to 1960, according to the US Decennial Census. Atari and Yahoo! were established in Sunnyvale; LinkedIn is headquartered here, and Google, Walmart Labs, Microsoft, Amazon, and Facebook have offices here. Sunnyvale borders Cupertino, which is the location of Apple's global headquarters.
Now Sunnyvale is a quiet city of just over 150,000 – and quite a desirable place to live. There are tons of wonderful places to eat in Sunnyvale, and Sunnyvale attractions are a serious draw for many families and professionals. There are plenty of new homes in Sunnyvale, too, for the eager Bay Area real estate buyer.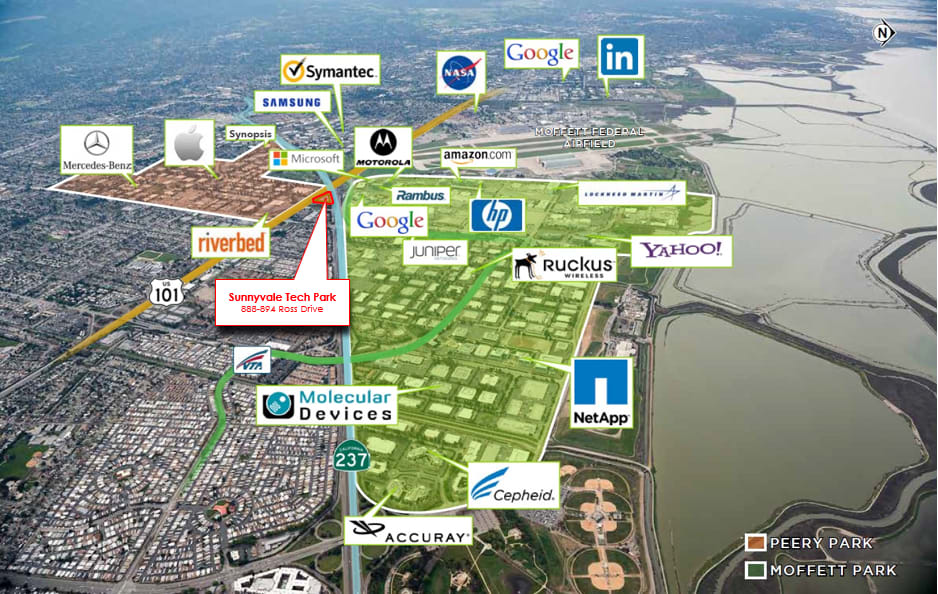 Location
So you're curious about Sunnyvale real estate, but don't know how to begin finding the deals you want on houses for sale in Sunnyvale, CA. Look no further than this blog and Spencer Hsu Real Estate, both of which will put you on the right track to finding your next home.
Sunnyvale, CA, real estate is some of the most precious in California and perhaps in the United States, and it's our job to make sure you know how to navigate the market so you can find the right Sunnyvale houses for sale.
The location is second to none. In your base at the foot of the San Francisco Bay, you're never far from something good. Downtown San Jose is under fifteen miles away – twenty-five minutes in traffic, as are the foothills of the Santa Cruz Mountains. Santa Clara, San Jose, Mountain View, Menlo Park, Palo Alto, Los Gatos, Cupertino, Redwood City, Foster City, Milpitas – all within twenty miles. On a good day, you can reach downtown San Francisco in forty minutes by car and an hour-and-twenty minutes by public transportation.
Sunnyvale is also ranked one of the safest towns in the US, and it is proud to maintain that distinction.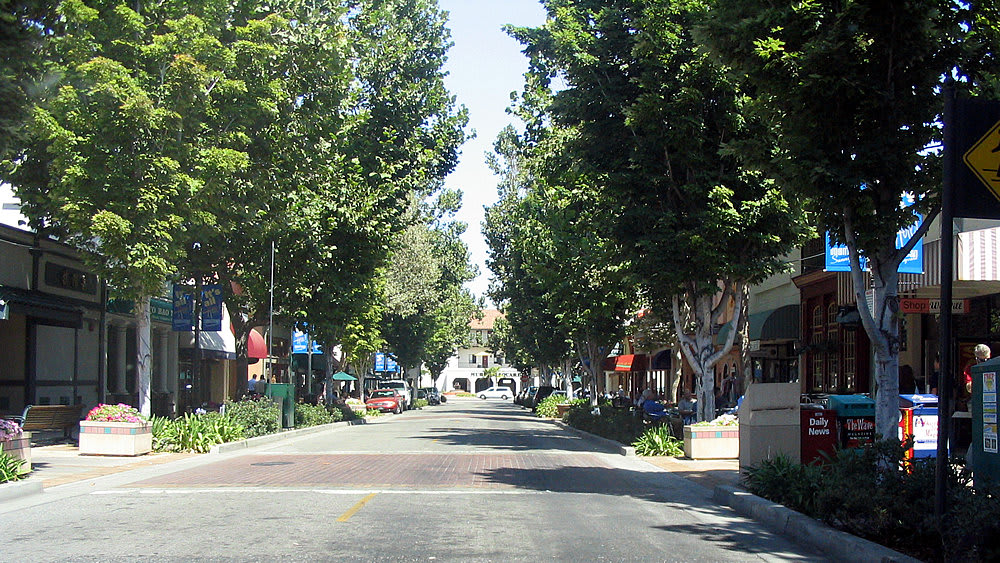 Schools
Sunnyvale schools are a big reason why Sunnyvale recently was named the 13th best city in the nation to raise a family. Living in Sunnyvale, you're surrounded by top-of-the-line public and private schools. This is no more true than in Southern Sunnyvale, where your child can go from Cherry Chase Elementary, rated a 9 out of 10 on GreatSchools and graded an A- on Niche, to Sunnyvale Middle School, graded an A- on Niche, or a private middle school such as the King's Academy, to Fremont High School, rated 9/10 on GreatSchools in both College Readiness and Test Scores and graded an A on Niche. Never worry about the quality of your children's education again.
Sunnyvale schools rated at least a B+ on Niche or above-average on GreatSchools include:
Helios School (Private K-8)

Rainbow Montessori (Private PreK-6)

Sunnyvale Christian School (Private PreK-5)

Stratford School - Sunnyvale De Anza Park (Private PreK-5)

Stratford School - Sunnyvale Washington Park (Private PreK-5)

French American School of Silicon Valley (Private PreK-5)

Silicon Valley Academy (Private PreK-8)

Cumberland Elementary School (Public K-5)

Fairwood Elementary School (Public K-5)

Ellis Elementary School (Public K-5)

Cherry Chase Elementary School (Public K-5)

Challenger School, Sunnyvale (Private PreK-8)

Summit Public School: Denali Campus (Public Charter, 6-12)

Sunnyvale Middle School (Public 6-8)

The King's Academy (Private 6-12)

Fremont High School (Public 9-12)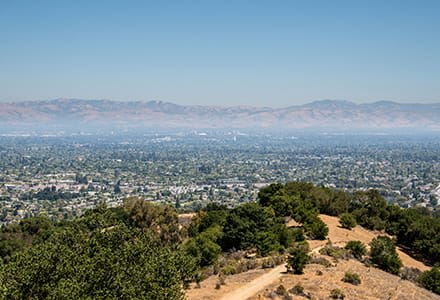 What to Do Nearby: Dining, Entertainment, Outdoor Life
There is quite a variety of things to do in Sunnyvale. Head into downtown Sunnyvale to experience some fun days and nights. Restaurants such as Dishdash Middle Eastern Cuisine, Adrestia, Urban Plates, Gochi, Tanto, Sankranti, Madras Cafe, and Off the Rails Brewing Co. showcase the diversity of eating options in the city and complement entertainment options such as Sunnyvale Heritage Park Museum, Rooster T Feathers Comedy Club, Sunnyvale Theater, an AMC dine-in movie theater, and Sunnyvale Municipal Golf Course. Plus, TopGolf San Jose is a short drive away. From downtown Sunnyvale, you're also five miles from Levi's Stadium in Santa Clara, home to the San Francisco 49ers. Opportunities abound. Murphy Avenue is also a great place to shop and grab a quick bite to eat.
Drive out to the Santa Cruz Mountains and break a sweat while catching some amazing views. Nearby trails and sights include Stevens Creek County Park, Rancho San Antonio County Park and Open Space Preserve, the PG&E Trailhead, and Black Mountain. Walk, drive, or bike north to the Bay for scenic walks along the water near Baylands Park and Twin Creeks Sports Complex. The city overflows with outdoor recreation spaces such as Seven Seas Park, Washington Park, Columbia Park, and Baylands Park. From Baylands Park to the 19.9-mile-long San Francisco Bay Trail which begins in Sunnyvale, you won't have to go far from home to spend a perfect afternoon.
With over 700 acres of parks and open space throughout the city and neighborhoods in Sunnyvale, you're sure to find an outdoor adventure any day of the week.
Real Estate (Price Range, Building Types)
New construction in Sunnyvale is abundant. Smaller, more-affordable homes averaging 1,300 square feet with a lot of 6,000 square feet are common within the triangle formed by Highway 237, Highway 101, and the Santa Clara border. These homes were built, for the most part, in the 1950s.
Many Sunnyvale townhomes have been built in the last four decades; these range up to 2,200 square feet.
The heart of Sunnyvale, between Highway 101, Lawrence Expressway, El Camino Real, and Highway 237, has a much broader array of real estate options. In this area, you can find anything from one-bedroom condos to five-bedroom single-family homes. The area is quite close to Sunnyvale's downtown on Murphy Avenue and Caltrain public transit lines.
The southern part of Sunnyvale contains mostly single-family homes, with a few condos and townhomes sprinkled in. This is the most expensive area of Sunnyvale, within some of the best school districts in the country (Fremont High School, Sunnyvale Middle School, Cherry Chase Elementary School). Eichler homes are common here – 1,100, in fact.
Check out a few Sunnyvale neighborhoods: West Sunnyvale, Town & Country Village, and Southern Sunnyvale, among others.
Due to the concentration of high-value companies in Sunnyvale, if you like riding your bike to and from work, Sunnyvale is the perfect place to work and live.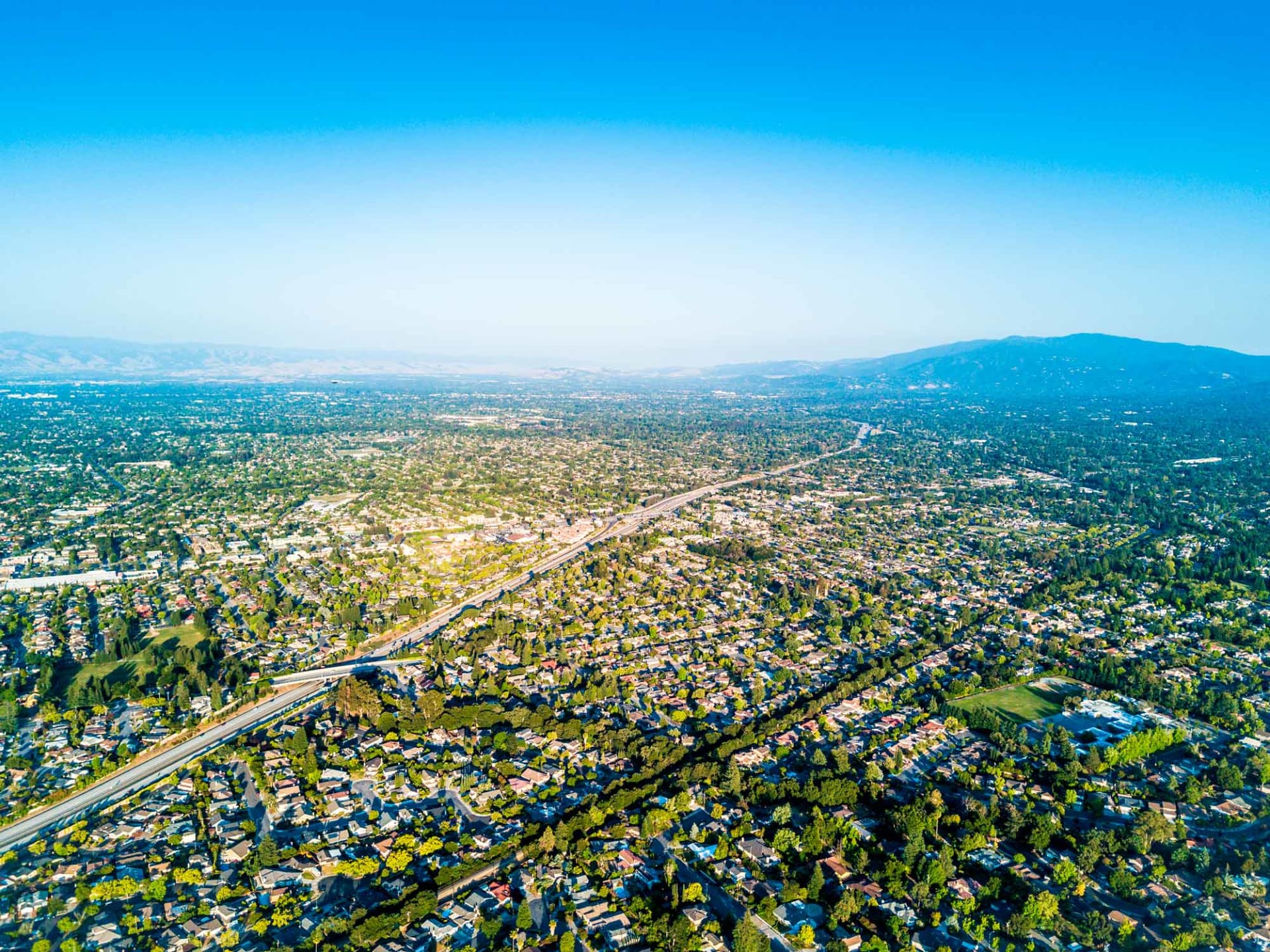 Buy Today
Team up with Spencer Hsu, Your Tech Realtor of the Bay Area, to book a tour of one of the many beautiful Sunnyvale, CA, real estate listings today! Contact Spencer at (408) 547-4590 or visit CALENDLY to set up a consultation. And if you're a Sunnyvale resident looking to sell, Spencer knows the area well, has sold many homes at top price in Sunnyvale, and is always glad to help fellow Bay Area residents protect their investments and grow their wealth.
Related Articles