Sunnyvale Townhomes
Sunnyvale is one of the major Californian cities in the San Francisco Bay Area and is part of Silicon Valley. Sunnyvale life offers residents an urban-suburban mixture of convenience, safety, and solitude.
Sunnyvale is the home to a number of tech company headquarters, as well as a major operating hub for many more. According to
Sunnyvale's 2019 Comprehensive Annual Financial Report
, the top five employers in the city are Google, Juniper Network Inc, Apple, Lockheed Martin Space Systems, and LinkedIn.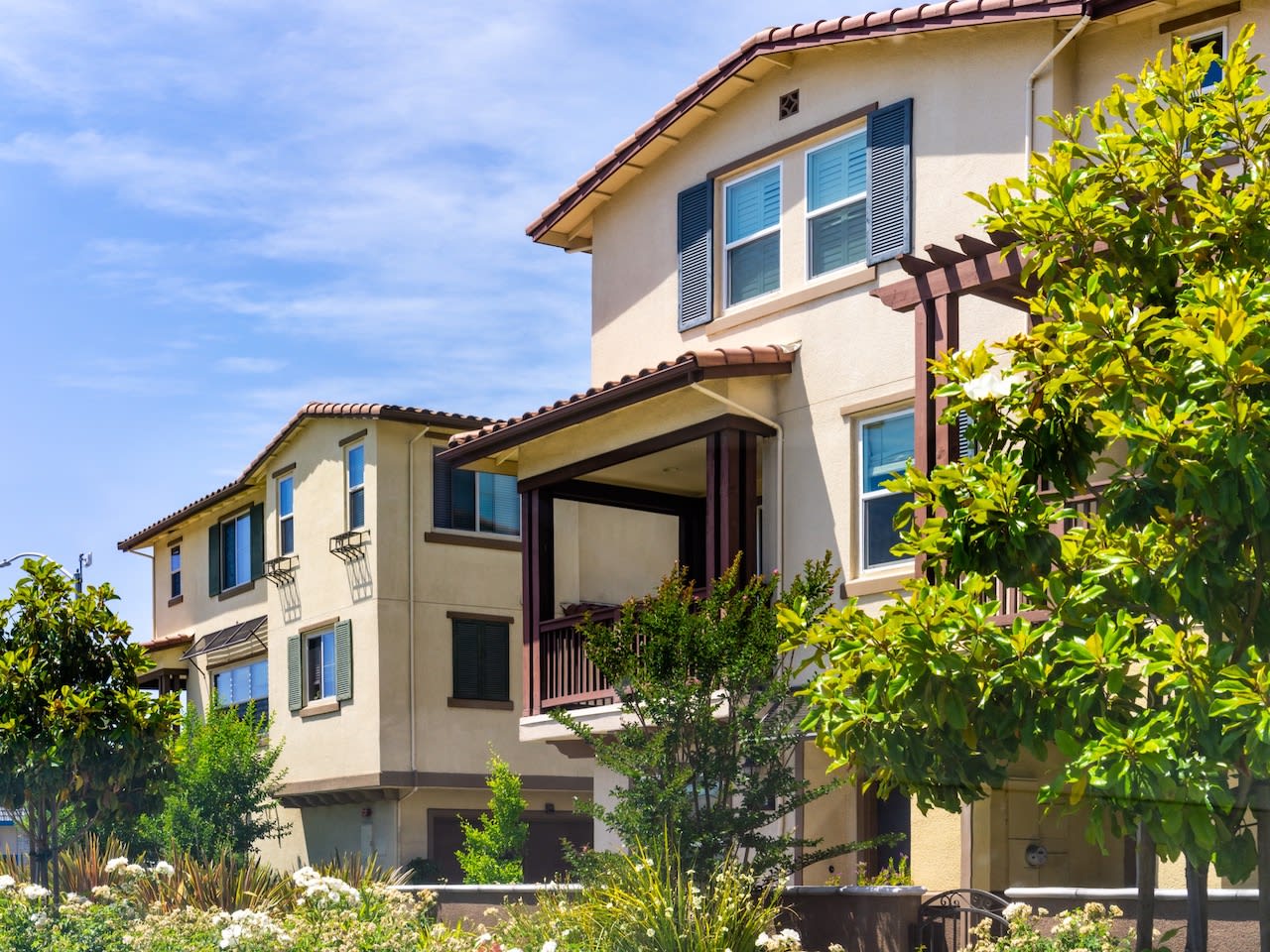 Sunnyvale Safety
Sunnyvale is the largest city in the United States that uses a consolidated
Department of Public Safety
, with officers who are fully trained to perform as police, firefighters, and emergency medical service members. Officer assignments are rotated annually, with some specialist assignments lasting up to five years.
In 2019, Sunnyvale was found to be one of the
top ten safest cities in the U.S.
Sunnyvale was tied as the fourth safest city, and three of the ten safest cities are in California (Orange, Sunnyvale, Santa Clara).
Sunnyvale Community Benefits
Sunnyvale was rated highly by residents for openness and acceptance, employment opportunities, and as a place to work in the
2019 National Citizen Survey
. Sunnyvale has consistently been selected as one of America's safest cities according to SmartAsset 2015 (#1), 2016 (#1), 2017 (#1), 2018 (#1), and 2019 (#4).
Sunnyvale boasts AAA credit ratings from both
Moody's Investor Service
and Standard & Poor's in 2019 and ranked the
14th
best city to raise a family by Niche in 2020. Forbes ranked Sunnyvale the
fourth-best
city creating tech jobs in 2017.
Sunnyvale also has been chosen as
The American City of the Futur
e, #1 in the small city category and #10 overall (the only small city in the overall Top 10), #1 Best Performing City (San Jose-Sunnyvale-Santa Clara) by the Milken Institue in 2015, and awarded the "Red Tape to Red Carpet" award for Sustainable Green Development, Silicon Valley Leadership Group 2016.
2021 Sunnyvale Townhome Market Projections
The COVID-19 pandemic has affected the Sunnyvale housing market and since some of the biggest employers in the area have had to adjust, so have Sunnyvale's current and potential residents.
According to the U.S. Department of Housing and Urban Development,
unemployment rates
, the desire for space, and work from home ordinance have all changed the Sunnyvale townhome market and the housing market across the region.
Jordan Levine, a chief economist with the California Association of Realtors, anticipates that the demand for housing will
remain strong
because more buyers and sellers will return to the market as COVID-19 vaccines get distributed to more people.
However, the real estate market for townhouses in Sunnyvale is softening right now, much like the housing market. Closed sales have shown that properties are selling slightly above the listed price in this segment of the market, but aren't selling as hot as houses.
2021 Sunnyvale Townhome Market Predictions
The massive shift to working from home had a dramatic effect on the market in 2020. Residents have found that at the very least, one home office space is required and even a learning studio for children is also an important option.
There's also been concern about the proximity of your neighbors, which has affected townhome projections. High-risk populations have demonstrated concerns about protecting their health and aren't interested in living close to others which could explain how the condo market is growing at a much lower rate than the general housing market. This hypothesis could predict trends for the townhome market as well.
COVID-19 vaccines are being distributed, and tech companies in the community, like
Apple
, are expected to report record growth as more
stimulus money
is coming. 2021 could shape up to be one of the most intense real estate markets in recent memory — it could prove beneficial for you to work with a tech realtor that understands the townhome market in Sunnyvale and is dedicated to providing answers and options for his clients.
Sunnyvale Interest Rates
Now could be an opportune time to get into the Sunnyvale townhome market due to the silver lining of the COVID-19 pandemic, which has led to
record low-interest rates
across the Bay Area.
At the moment, interest rates are as low as 2.5%. With rates like these, it's not just an astounding time to purchase a townhome, but it's also an ideal time to trade up. Real estate experts suggest taking advantage of this unique market.
Indications suggest that interest rates won't remain at multi-decade lows, and that's why taking action today may prove critical. Whether you're wanting to refinance and cut your mortgage payment or you're ready to pull the trigger on a new home purchase, consulting with an experienced real estate professional in the Sunnyvale area may prove beneficial.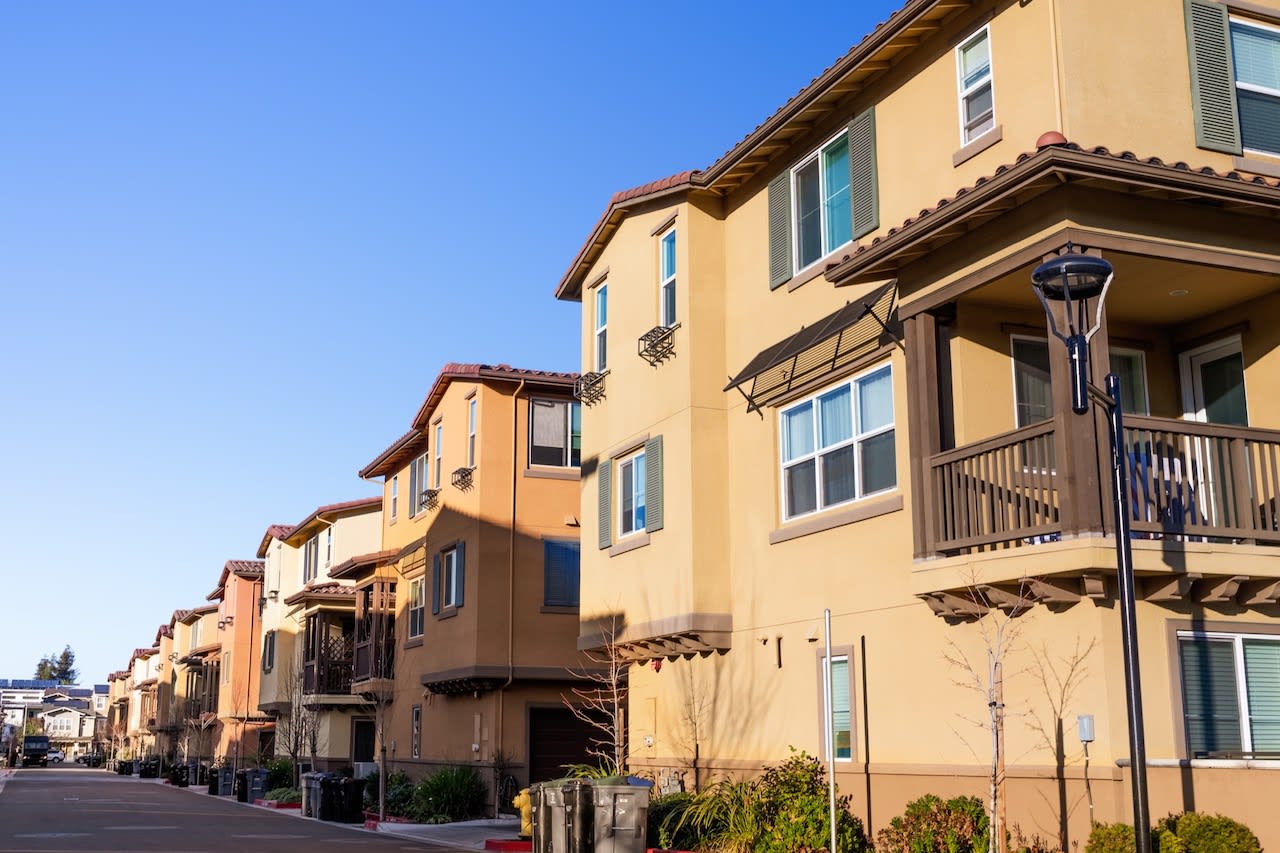 2021 Sunnyvale Suburban Townhomes
Senior economist Jeff Tucker said
demand for suburban properties
should increase, driven by remote work schedules and the arrival of millennial homebuyers from urban apartments and condos. The pandemic has expedited decisions by young professionals to leave cities like San Jose and San Francisco for more spacious suburban accommodations.
Despite living costs that remain among the
highest
in the nation, Sunnyvale saw a slower appreciation in prices than did most major cities in 2018 and 2019. Tucker said today's lower interest rates make monthly payments more affordable and are a requisite factor spurring buyer demand in Sunnyvale and throughout the Bay Area.
Steps to Owning a Sunnyvale Townhome
Sunnyvale is one of the most attractive places to live and work in the US because of a healthy market and a thriving local economy, as well as boasting numerous job opportunities, sights, and natural beauty.
Sunnyvale is also an excellent place for potential real estate investors to start purchasing property and building their investment portfolio. You may be bewildered about purchasing a townhome in Sunnyvale but an adept real estate agent can clarify the process of getting into real estate and answer your questions.
The first step for anyone who doesn't own property or a townhome and is interested in investing is to get pre-approved by a lender. The pre-approval process involves credit checks and research of your financial history, which will help the lender to understand your purchasing parameters.
Once you're pre-approved you can begin looking for townhomes to invest in Sunnyvale. Using a realtor with extensive local expertise could be beneficial because they can help you to create search parameters.
So, what's your best option for getting into real estate investing? House hacking is the best arbitrage you can make because it means that your tenants are essentially paying your mortgage for you, and at the same time you get the benefits of owning a home. If you already own a home and want to consider another home, you might want to think about purchasing a rental property.
Sunnyvale's convenience, partnered with a sound long-term appreciation strategy, may prove successful to your real estate investment strategy because the Bay Area has gone up 6% a year on average over the last 30 to 40 years which is the highest across the country.
Sunnyvale offers competitive salaries at some of the hottest tech companies, a healthy dosage of urban amenities with suburban spacing, and a forecast of increased demand with limited supply. These factors point to a fruitful Sunnyvale townhome investment. If you're curious about the Sunnyvale townhome market, then have a free consultation with Spencer Hsu about the options available to you today.
Related Articles