San Jose Homes for Sale
Learn more about the Lifestyle and Real Estate in San Jose, California
Area History
Welcome to the Capital of Silicon Valley – and the birthplace of Spencer Hsu, Your Tech Realtor – San Jose.
Named the fifth-best place to live in the US in 2022-23 by US World News & Report, San Jose has a rich history. The city's name derives from its predecessor city, el Pueblo de San José de Guadalupe, which was founded in 1777 as the first city in the Californias. The area has been overseen by Mexico, Spain, and the US; the US formally established itself in San Jose after the end of the Conquest of California and the signing of the Treaty of Guadalupe Hidalgo in the late-1840s.
Since that time, San Jose has blossomed into a center of innovation and technology. The city pioneered invention in fields such as lighter-than-air and heavier-than-air flight in the early 1900s. The San Jose real estate market is the fifth-most expensive in the world, and the city has the third-highest GDP per capita of any city in the world behind only Zürich and Oslo.
Major companies such as Cisco Systems, eBay, Adobe, PayPal, Broadcom, HP, Samsung, Acer, and Zoom have located their headquarters in San Jose. A new Google Village is being built in San Jose's Downtown West. IBM's first west coast operations were based in San Jose. With its Mediterranean climate and diverse population, you can't go wrong with this jewel of the Bay – San Jose, California!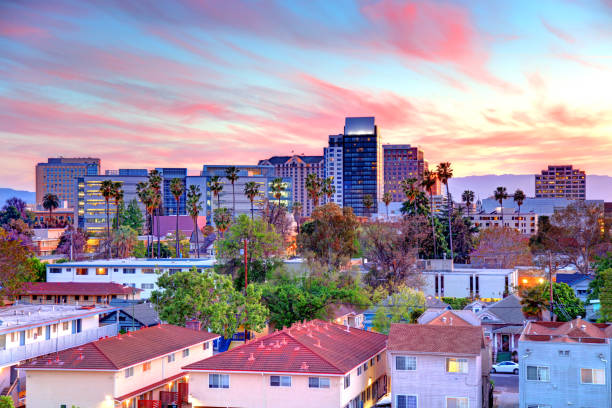 Location
So you're curious about San Jose real estate, but don't know how to begin finding the best deals. Look no further than this blog and Spencer Hsu Real Estate, both of which will put you on the right track to finding your next home.
San Jose is located to the south of San Francisco Bay in the Santa Clara Valley between the San Andreas and the Calaveras Faults. The Guadalupe River flows north through the city into the Bay. To the west are Los Gatos, Cupertino, Campbell, Saratoga, and Sunnyvale; to the east are Milpitas and Alum Rock; to the south, Madrone. San Jose's territory extends into the Bay among the sloughs.
The city is accessible by plane via the Norman Y. Mineta San Jose International Airport and by car along major roads such as SR 101 and Highways 280, 680, and 880.
If you're looking for water and mountain access, consistent temperatures above 65 degrees year-round, and high-quality living, San Jose is the place to be. Contact your San Jose real estate agent, Spencer Hsu, today to find your next home from among the wide variety of Silicon Valley homes for sale!

Schools
San Jose schools are a big reason why residents with families choose to move to the city. Living in San Jose, you're surrounded by top-of-the-line public and private schools. Never worry about the quality of your children's education again.
San Jose schools rated at least a B+ on Niche or above-average on GreatSchools include:
Cornerstone Academy Prep (Charter, K-8)

Primrose School of Willow Glen (Preschool)

Avenue Silicon Valley (Private, Grades 6-9)

Northwood Elementary (K-5)

Piedmont Hills High School

Forest Hill Elementary (Charter, K-5)

Nelson S. Dilworth Elementary (K-5)

John Muir Elementary (K-5)

The Harker School (Private, K-12)

BASIS Independent Silicon Valley (Private, 5-12)

Bellarmine College Prep (Private, 9-12)

Notre Dame High School (Private, 9-12)

Archbishop Mitty High School (Private, 9-12)

University Preparatory Academy Charter School (Private, 7-12)

Presentation High School (Private, 9-12)

Valley Christian High School (Private, 9-12)

Leland High School (Public, 9-12)
San Jose State University is located in Downtown San Jose. San Jose City College is in Willow Glen.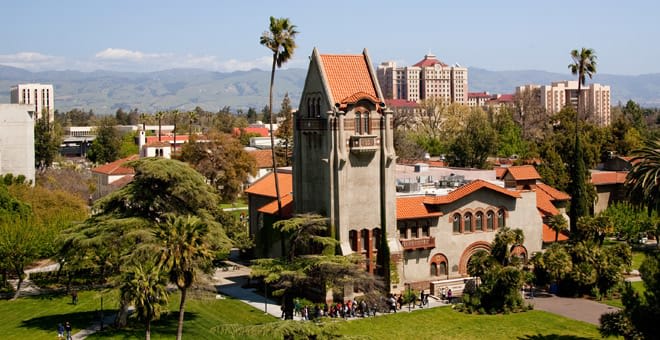 What to Do Nearby: Dining, Entertainment, and Outdoor Life
San Jose is an oasis of fun. All 15,950 acres of San Jose's parks are beautiful green areas where you can rest in between viewings of San Jose listings, for example, while the dining options are especially eclectic. Famous parks include Alum Rock Park (the city's oldest), St. James Park, Japanese Friendship Garden, River Oaks Park, and Frank Bramhall Park. You're also never more than a twenty-minute drive from the foothills of the Diablo Range, in case you want to hit the trailhead.
You're going to be impressed with San Jose restaurants. While there are too many to count, and too many great ones to name here, check out Adega (San Jose's only Michelin-starred restaurant), The Table (a local favorite in Willow Glen), Straits Restaurant, Il Fornaio, Special Joe's, Left Bank Santana Row, La Foret, and Smoking Pig BBQ Company. Bill's Cafe serves up some simple American fare. Falafel Drive-in is a San Jose institution. Try the orange sauce at La Victoria Taqueria!

If you're a sports lover, San Jose will take your heart. Catch a San Jose Sharks tussle at the SAP Center downtown, hop over to nearby Santa Clara to see the 49ers play at Levi's Stadium, or catch an Earthquakes soccer game at PayPal Park by the airport. The Golden State Warriors play at the Chase Center in San Francisco, while the Oakland Athletics play at the Coliseum in Oakland. You can also catch some minor league baseball at Excite Ballpark, home to the low-A San Jose Giants, an affiliate of the San Francisco Giants.
San Jose museum collections run deep and wide. Stop by the Tech Museum of Innovation to see how San Jose became and remains the heart of Silicon Valley. Visit the Ira F. Brilliant Center for Beethoven Studies, which contains the largest collections of Beethoven-related items in the world outside of Europe. Other places of interest include the MLK Library, the largest library in the US west of the Mississippi River, the San Jose Museum of Art, and the Viet Museum.
Landmarks include the Children's Discovery Museum, the Peralta Adobe, History Park at Kelley Park, the Cathedral Basilica of St. Joseph, and the Plaza de Cesar Chavez.
If you're in Willow Glen, shop along Lincoln and Meridian Avenues. If in Berryessa, venture into one of the community's many Asian supermarkets, visit the Sierra Vista Open Space, or swing your clubs at the San Jose Municipal Golf Course. For those who like a night out on the town, go to San Pedro Square near Downtown San Jose for great bars and restaurants. The San Jose Improv will get a laugh or two out of you!
From downtown San Jose to Japantown, to Rose Garden, to Willow Glen, there is something to pique your taste everywhere in San Jose.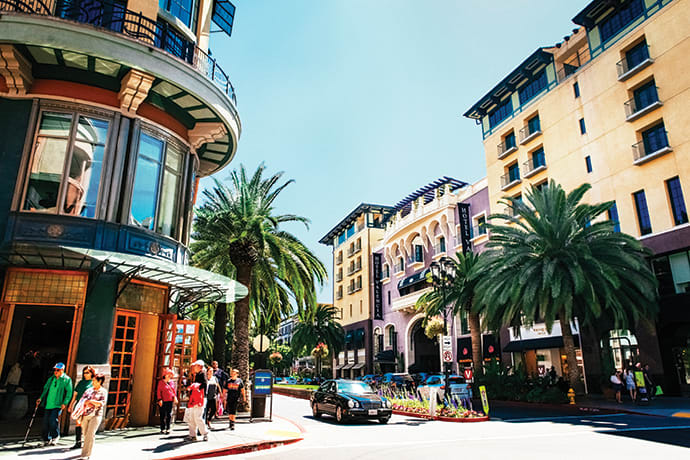 San Jose Real Estate
Most of the real estate in San Jose is away from the Bay. You'll find neighborhoods like:
Almaden Valley

Fruitdale

Japantown

Rose Garden

San Pedro Square

Mayfair

Meadowfair

Buena Vista

Berryessa

Downtown

East Foothills

Willow Glen
While the lowest point in San Jose is near sea level (by the Bay), the highest point is over 2,000 feet – meaning your real estate options, regarding landscape, will differ considerably.
San Jose architecture is eclectic. Different neighborhoods have different styles such as Mediterranean Revival, Spanish Colonial, Neoclassical, Craftsman, Mission Revival, Prairie-style, and Queen Anne Victorian. The Downtown Historic District, the Hotel De Anza, and the Hotel Sainte Claire are listed in the National Register of Historic Places due to their historic and architectural significance.
While downtown San Jose feels quite urban, as you move out into areas like Willow Glen and Berryessa the area becomes much more suburban. You'll find high-rise San Jose condos downtown, and as you move outward you'll start to find many historic, bungalow-style homes. Check out Willow Glen for rich history and a suburban feel communicated through single-family cottages, ranch-style, and Spanish-style homes.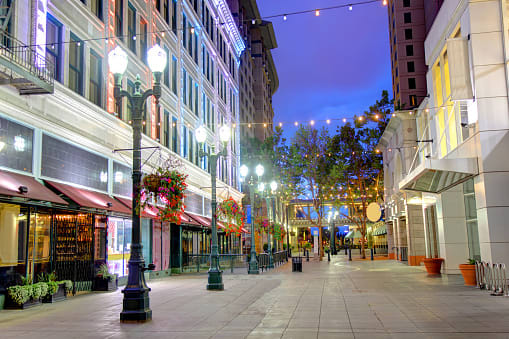 Buy Today
Searching "Redfin San Jose," "Zillow San Jose," or "MLS listings San Jose" just doesn't do it – there is too much variety and too much riding on making quick decisions and taking decisive actions to go it alone. Hire a Realtor like Spencer Hsu to steer you through the process from house-hunting to closing.
Team up with Spencer Hsu, Your Tech Realtor of the Bay Area, to book a tour of one of the many beautiful San Jose houses for sale today! Contact Spencer at (408) 547-4590 or visit Calendly to set up a consultation. And if you're a San Jose resident looking to sell, Spencer knows the area well, has sold many homes at top price in San Jose, and is always glad to help fellow Bay Area residents protect their investments and grow their wealth.