Santa Clara Homes for Sale
Santa Clara, CA, is one of the oldest and most convenient communities in Silicon Valley – and Santa Clara real estate, much like most in the Silicon Valley real estate market, is a hot commodity.
Where is Santa Clara, California? Nestled next to San Jose near the San Francisco Bay, Santa Clara is the place you should look for high-quality, well-priced, well-located Bay Area real estate.
Area History & Facts
Founded in 1777 as a Spanish Mission under the name of Mission Santa Clara de Asís, the city was incorporated as a town by the United States in 1852, one year after the founding of the Santa Clara College on the grounds of the original Mission. Today named Santa Clara University, it is the oldest institute of higher education in the state.
Santa Clara's economy thrived through agriculture, lending the Santa Clara Valley the nickname, the Valley of Heart's Delight. The city's population was 3,650 in 1900 and had nearly doubled by 1940 (6,650). From 1940 to 1950 the population increased by 76 percent to just under 12,000; In the following decade, owing to the founding of the semiconductor industry in Santa Clara, the increase was 403.2 percent, to 58,880. The city boasts 127,000-plus residents as of the 2020 US Census.
From 1885 to 1972, Santa Clara was home to Agnews Development Center, otherwise known as "The Great Asylum for the Insane"; the center became a facility for those with developmental disabilities after 1972. In 1997, the state sold a parcel of land on the property to Sun Microsystems, which established its corporate headquarters there. Oracle bough Sun Microsystems in 2010 and still uses the campus as an R&D and conference center. Agnews itself closed in 2011; the site is listed in the National Register of Historic Places.
Today, Santa Clara is home to a wide range of corporate headquarters, including those of Adanced Micro Devices, Affymetrix, Agilent Technologies, Applied Materials, Arista Networks, Aruba, Brillio, Chegg, Cloudera, Coherent, FileMaker, Hortonworks, Infoblox, Intel, Intevac, Marvell, McAfee, Move inc, National Semiconductor, Nvidia, OmniVision, Ooyala, Palo Alto Networks, Rovi, ServiceNow, Silicon Valley Bank, Trident Microsystems, and Veritas Technologies.
Notably, Santa Clara owns and operates its own electric utility, Silicon Valley Power, resulting in significantly lower electricity costs than most other areas around the Bay, which are served by Pacific Gas and Electric.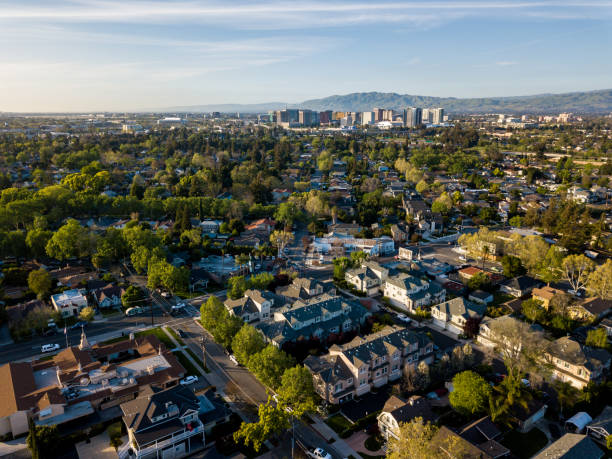 Location
From its location in the Santa Clara Valley, Santa Clara weather is mild, with year-round temperatures ranging from 38 to 82 degrees Fahrenheit. While the winter sees rain, the summers are often clear.
While Santa Clara itself does not border the Bay – its boundary extends to the Southbay Freeway (Highway 237), and San Jose operates the area north of the highway abutting the Bay – its a mere five-minute drive from water. The city borders San Jose to the north, east, and south, Sunnyvale to the north and west, and Cupertino to the southwest.
Norman Y. Mineta International Airport in San Jose lies along the Santa Clara/San Jose border to the east – this is the airport nearest to Santa Clara. A Kaiser Permanente Medical Center lies within Santa Clara city limits in the southwest.
The drive from San Francisco to Santa Clara takes 45 minutes (45 miles) without traffic to two-plus hours with traffic, while the drive from Downtown San Jose to Downtown Santa Clara takes anywhere between 10 and 30 minutes (five miles).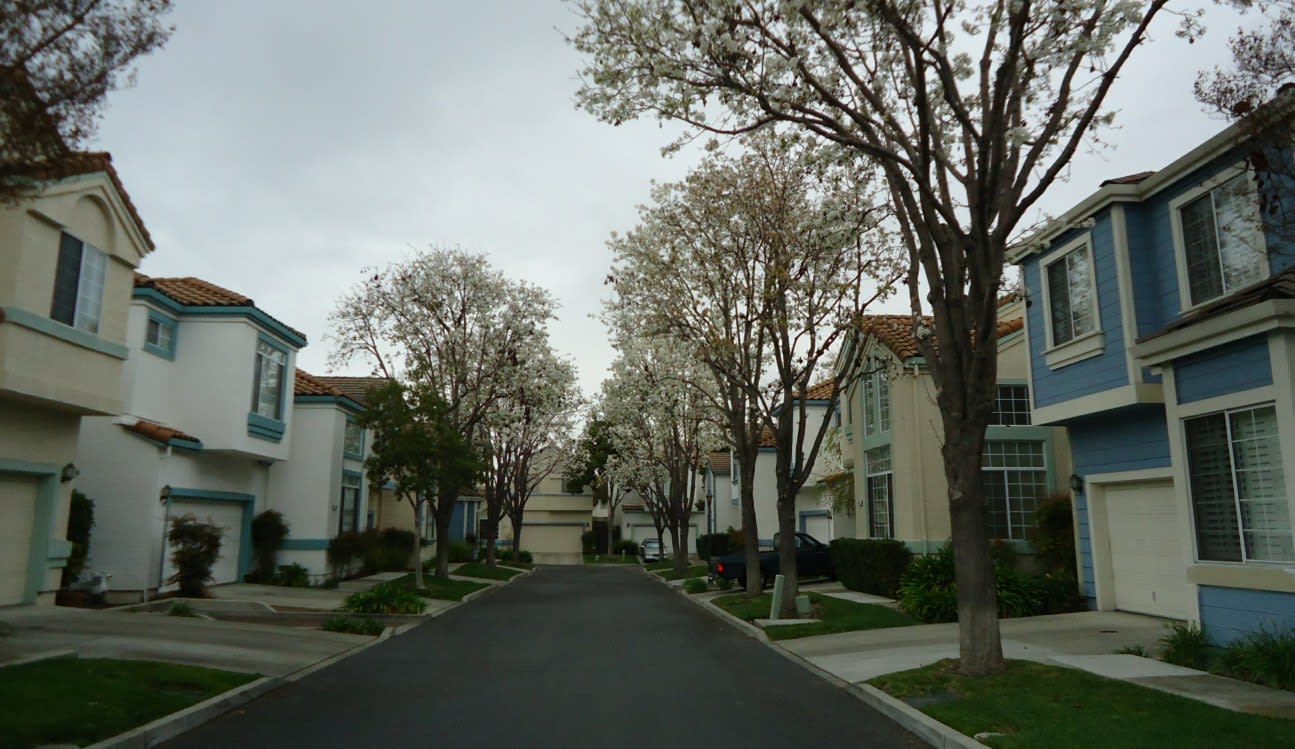 Schools
The Santa Clara Unified School District serves the vast majority of the city. With nineteen K-8, elementary, and high schools, the Santa Clara school system is well-equipped to handle your family's educational needs. A small part of the city falls within the Cupertino School District; students in this district attend schools feeding into Cupertino High School, rated a 9/10 on GreatSchools and an A+ on Niche.
Many of the schools in the Santa Clara Unified School District are highly rated. Schools with an 8/10 or higher on GreatSchools and/or an A- or higher on Niche:
Millikin Elementary School, 9/10 on GreatSchools, A on Niche

Laurelwood Elementary School, 8/10, A

Washington Elementary School, 8/10, A

Ponderosa Elementary School, A

Central Park Elementary School, A

Sutter Elementary School, A

Westwood Elementary School, A-

Briarwood Elementary School, A-

Braly Elementary School, A-

Don Callejon, A-

C.W. Haman Elementary School, A-

Bracher Elementary School, A-

Marian A. Peterson Middle School, A

Juan Cabrillo Middle School, A-

Buchser Middle School, A-

Adrian Wilcox High School, A+

Mission Early College High, 8/10, A+

Santa Clara High School, A
Private schools in Santa Clara include:
Saint Clare School, K-8, the oldest elementary school in California

Granada Islamic School, K-12, A-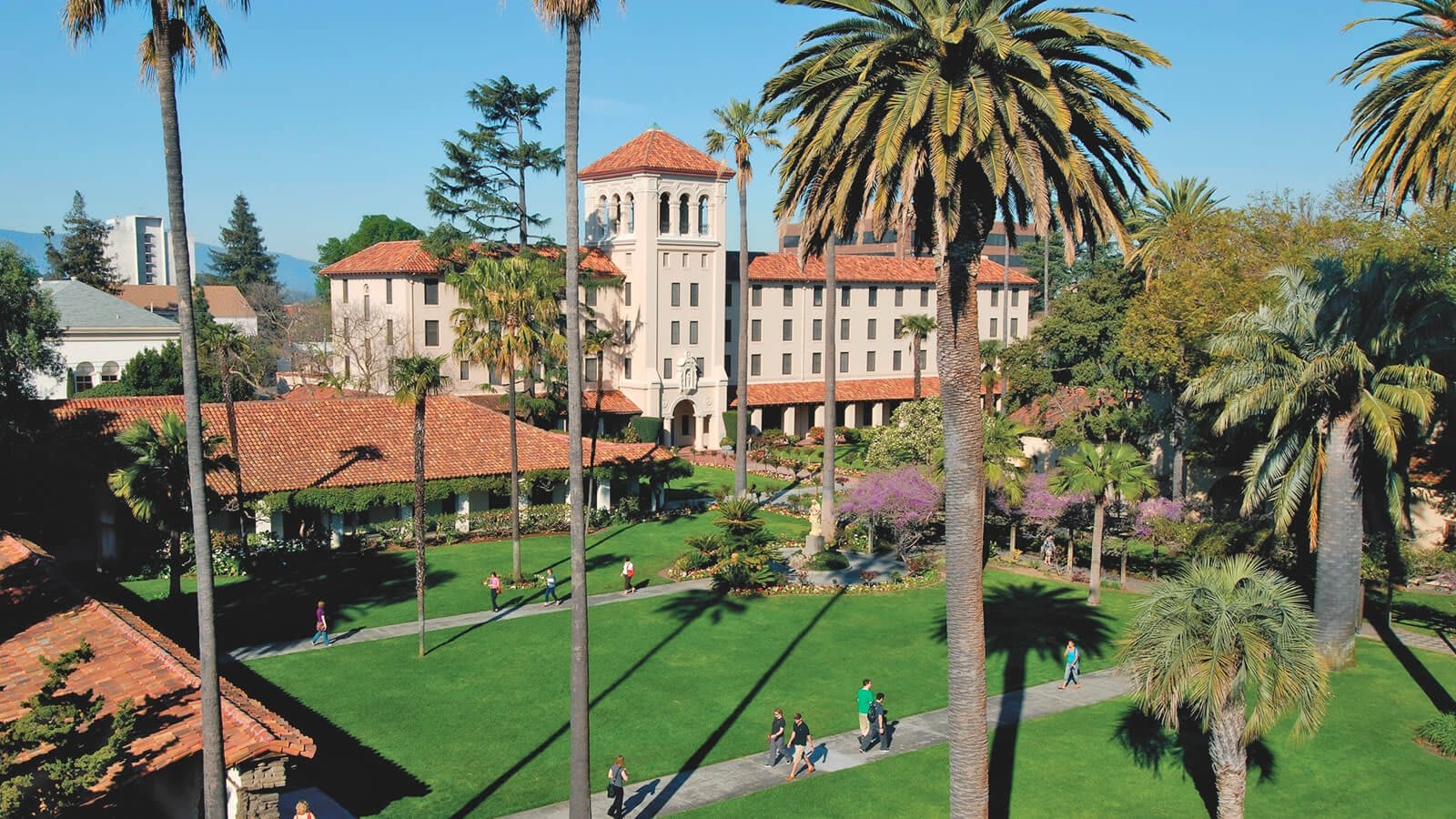 What to Do Nearby: Dining, Entertainment, Outdoor Life
Thanks to a wide range of surrounding Santa Clara attractions and points of interest, there is a long list of things to do in Santa Clara, California. Restaurants in Santa Clara include Jang Su Jang Korean BBQ, one of my favorite places to grab Korean food in the city: try the Galbi (short ribs)! To be fair, there are many great Korean places in Santa Clara's Koreatown; you can hardly go wrong.
If you're into museums, check out the Intel Museum at Intel headquarters to learn the history of the company or visit the Triton Museum of Art, home to contemporary artworks, Native American artifacts and art, and the largest public collection of paintings by Bay Area native Theodore Wores.
Up for something that'll get your heart pumping? Visit California's Great America amusement part and ride the roller coasters. Not satisfied? Head to Levi's Stadium across the street to watch the San Francisco 49ers play.
Check the calendar for Santa Clara upcoming events!
If you want to shop, visit Westfield Valley Fair, the acclaimed shopping mall housing a variety of high-end stores and boutiques. Afterwards take a walk in Central Park: split down the middle by the south-north-flowing Saratoga Creek, the park has 52 acres of fields, trails, courts, picnic areas and a recreation center with a swimming pool. You could also visit the Santa Clara City Library on a quieter, rainier day.

Not done yet? Drive just across the city line into nearby Sunnyvale and visit the beautiful Baylands Park abutting the Bay. Later, visit Pruneridge Golf Club and get a round in at this stellar public course. Pop over to San Jose for the occasional dinner or sporting event to take advantage of the full complement of activities Silicon Valley offers.
With the Santa Cruz Mountains to the west and the Diablo Range to the east, Santa Clara is your comfortable, valley hideaway.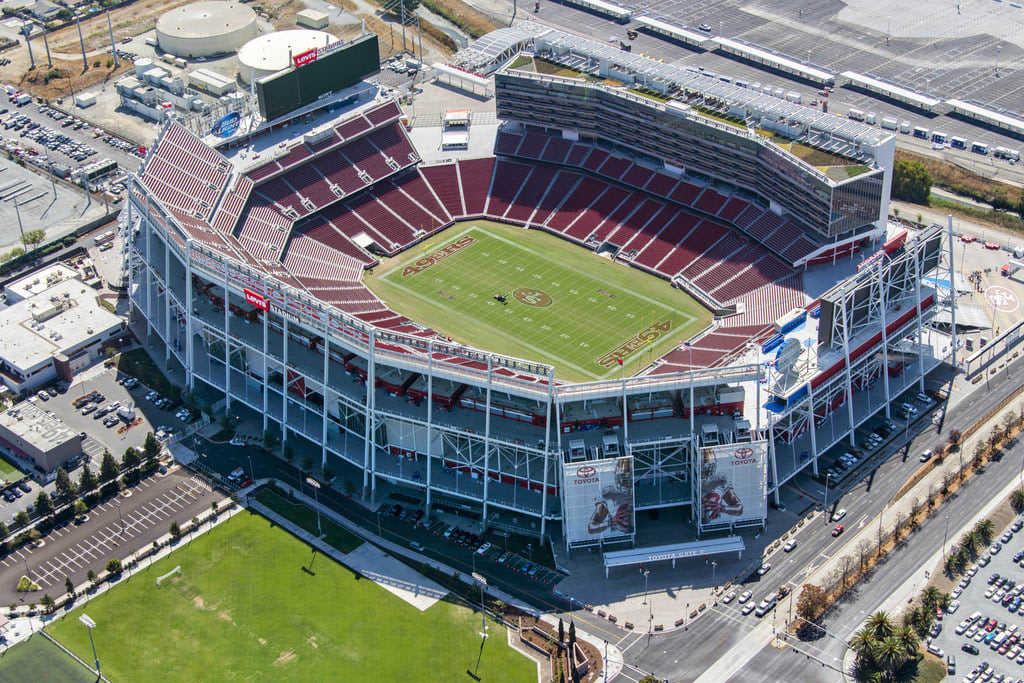 Real Estate
Santa Clara is a reasonable alternative to San Jose, as the cities share much of the same distinct urban culture, Silicon Valley access, and outdoor life. Santa Clara, California, real estate – much like most Santa Clara County real estate – is desirable, and homes leave the market quickly.
Santa Clara's 23 distinct neighborhoods were created following a low-density, suburban format. The unique variety of home styles in each neighborhood are sure to keep homebuyers busy as they search for their new place. Styles range from Victorian to modern townhouse and more – see for yourself!
The largest concentration of historic homes in Santa Clara is in the neighborhoods surrounding Santa Clara University and the Mission, while the most expensive homes are in the southern neighborhoods between Cupertino's Apple Park campus and the Valley Fair and Santana Row shopping districts.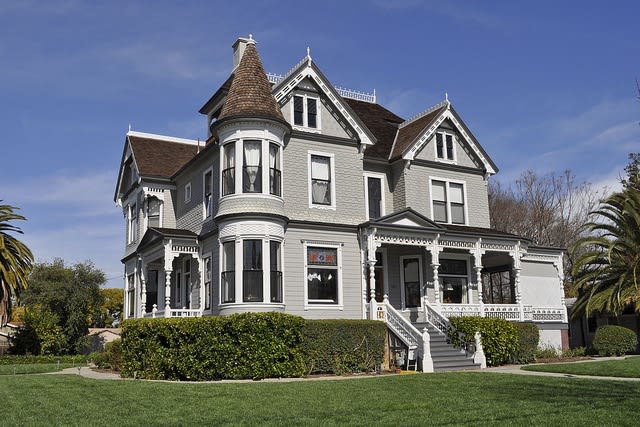 Buy Today
Santa Clara, CA, real estate trends are microcosms of Bay Area and Silicon Valley real estate trends – so start looking today! Searching "Redfin Santa Clara," "Zillow Santa Clara," or "MLS listings Santa Clara" just doesn't do it – there is too much variety and too much riding on making quick decisions and taking decisive actions to go it alone. Hire a Realtor like Spencer Hsu to steer you through the process from house-hunting to closing.
Team up with Spencer Hsu, Your Tech Realtor of the Bay Area, to book a tour of one of the many beautiful Santa Clara houses for sale today! Contact Spencer at (408) 547-4590 or visit Calendly to set up a consultation. And if you're a Santa Clara resident looking to sell, Spencer knows the area well, has sold many homes at top price in Santa Clara, and is always glad to help fellow San Francisco Bay Area residents protect their investments and grow their wealth.