Homes for Sale in Palo Alto
Known as the "Birthplace of Silicon Valley," this thriving Bay Area city is one of the state's best places to call home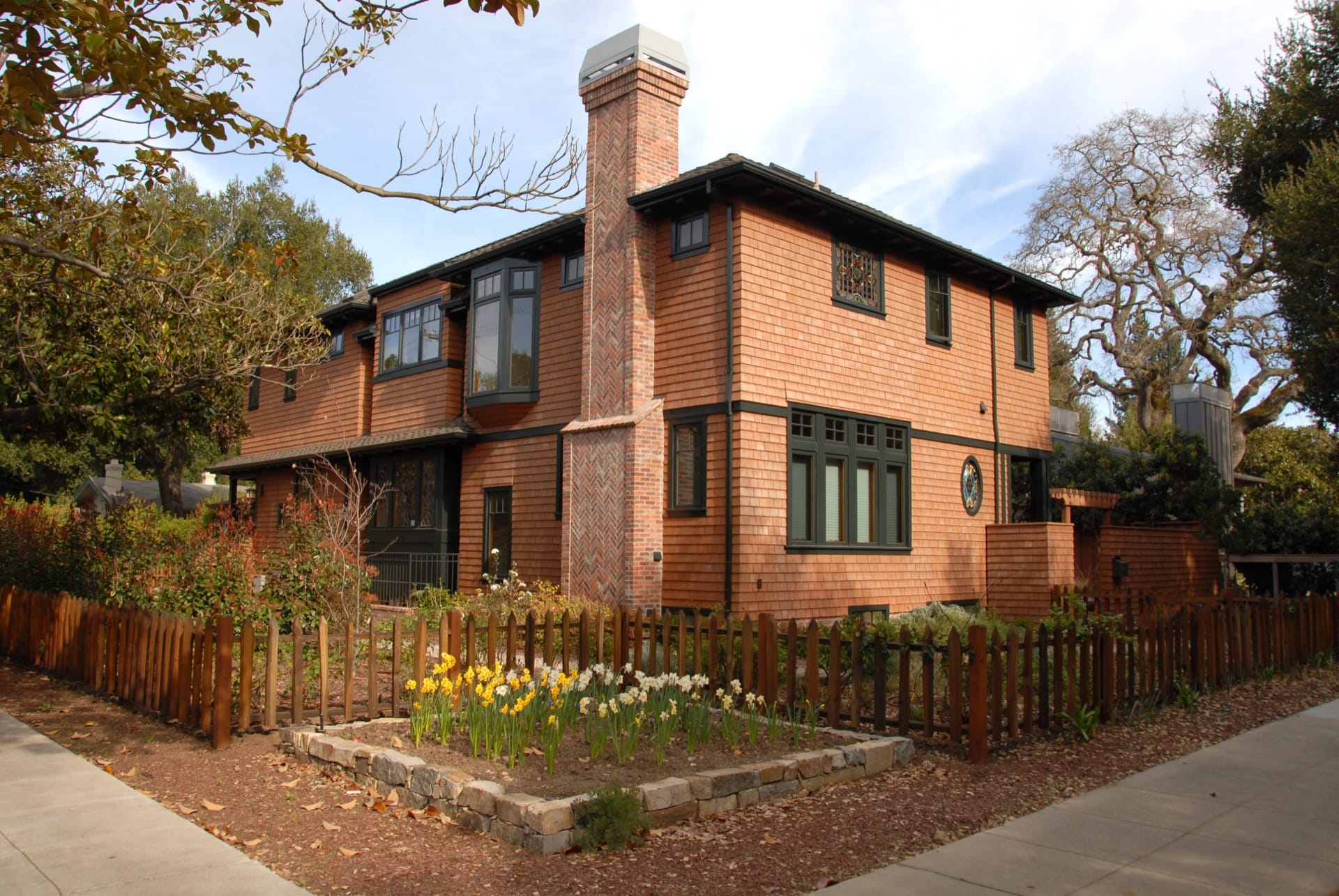 A vibrant city in Silicon Valley, Palo Alto boasts many startups, a world-class university, and a vibrant downtown. Founded as a charter city, the city is known for its startup-minded culture, which means it makes and administers its own laws rather than following state or regional laws. The city has flexibility in choosing and modifying government structures as needed.
You can find many restaurants, shops (mostly high-end), and services in the downtown area, which is centered around the attractive, tree-lined University Avenue. The Old Pro, the quintessential college bar, is nearby as well. You will often see people sitting at their computers in the startup offices on the second floor above the retail locations on University Avenue. Downtown is a destination for young people due to its nightlife and the lack of things to do in neighboring cities. Overall, it has the feel of an upscale college town and is easy to explore on foot.
What to Love
Innovative mindset

Serene surroundings

Friendly residents
People & Lifestyle
Stanford University's campus is the dominant feature of this city. One of the leading causes of Palo Alto's booming tech scene is its faculty, which produces top-notch graduates every year. Many of Google's founders attended Stanford, including Elon Musk, Jerry Yang, and Marissa Mayer. If you are an innovative person, the many big sharks at Stanford will keep you inspired.
Outside of the downtown area, a few commercial streets, and the university campus, Palo Alto is largely residential and thoroughly suburban. Different neighborhoods in the city are similar, but there aren't many differences between them. The streets are leafy and quiet, and the properties are well-kept.
From subsidized housing to mansions, you will find options for all types of housing needs in Palo Alto. The housing market in Palo Alto is expensive — median home prices are $2.75 million. Students, families, and singles can all find options that suit their needs, but everyone pays a premium to live in this location. Upper-middle-class families with two incomes in this area make well over six figures.
Dining, Entertainment & Shopping
Stanford Shopping Center, located along Route 82 (El Camino Real) by Sand Hill Road in Palo Alto, California, is an upscale open-air mall. The building and stores are not owned by Stanford University, despite being on the campus. In addition, unlike most of the campus, the shopping center and the Stanford University Medical Center are located in Palo Alto, not the Census-designated Place (CDP) of Stanford, California. Here, 94.4% of the shopping center buildings are owned by Simon Property Group, which manages the property and leases the land from the university.
There are four major department stores inside the outdoor center: Bloomingdale's, Macy's, Neiman Marcus, and Nordstrom. The outdoor center is 1,347,935 square feet (125,227.3 square meters). Victoria's Secret, Louis Vuitton, Tiffany & Co., Burberry, Ermenegildo Zegna, and Frette also have stores at the center. Overall, you will find a variety of cultures in food and retail alongside the utmost quality in the surrounding neighborhoods.
Things to Do
More than 150,000 people attend a high-quality festival hosted by the Palo Alto Chamber of Commerce. Among the festivities, you will find 300 fine art and contemporary craft displays, more than 60 Italian Street Painters, a Kids' Art Studio, specialty areas, stage and street entertainment, gourmet food, fine wines, and microbrews.
While you'll likely want a car to get around, there are other options. The city is rated as one of the most bicycle-friendly in the country, and you'll often see people biking to and from work. There is also a Caltrain station near downtown, making it easy to head north to San Francisco or south to other Silicon Valley cities.
For those with children, there are more than a dozen stellar public schools in the area. Palo Alto also has many highly-rated private schools, including some international schools.
Herbert Hoover Elementary
Related Articles