In the early decades of the 20th century, residents constructed railroads and dirt roads leading to and from the town. In fact, Cupertino's first housing development, Monta Vista, was developed as a result of the building of the railroad.
The post-WWII era led to significant development towards semiconductors; around the same time the area became known as "Silicon Valley," Cupertino residents voted to incorporate the town as the City of Cupertino.
In the '60s, some of the city's wealthiest landowners pooled their resources to develop VALLCO Business and Industrial Park to provide space to the city's newest business interests.
Cupertino continues to grow and today is home to a number of corporate campuses, including the world headquarters of Apple – meaning Cupertino jobs are diverse and plentiful. Apple is by all accounts a Cupertino company, having been based here since 1993.
Location
Where is Cupertino? Cupertino, CA, stakes a worthy claim as the heart of Silicon Valley. The city is located in Santa Clara County, California, west of San Jose and toward the western edge of the Santa Clara Valley. Portions of the city extend into the foothills of the Santa Cruz Mountains, which allows for recreational activities like hiking and mountain biking for the active family that enjoy the great outdoors. As of the 2020 census, the population was 57,820; this is expected to increase in the next few years.
Norman Y. Mineta San Jose International Airport is the closest airport. Cupertino is 10 miles, or a 15-20-minute drive, form San Jose and 45 miles, or a 50-minute-to-two-hour drive, from San Francisco. Driving through the Santa Cruz Mountains will take you to the Pacific Ocean, while driving north through Sunnyvale will take you to the San Francisco Bay.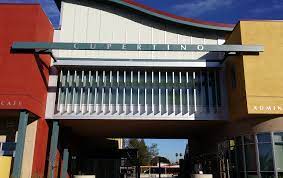 Schools
The Cupertino Unified School District serves the vast majority of the city. With twenty-four K-8 and elementary schools, the Cupertino school system is well-equipped to handle your family's educational needs. Students at Murdock-Portal Elementary and Faria Elementary School scored the joint-highest of any on the State of California's standardized exams in 2013. Kennedy Middle School is considered the best and Lawson Middle School the third best in the state, while Monta Vista High School is counted among the top 25 in the nation.
Students in this district attend schools feeding into Cupertino High School, rated a 9/10 on GreatSchools and an A+ on Niche, administered by the Fremont Union High School District.
Many of the schools in the Cupertino Unified School District are highly rated. Schools with an 8/10 or higher on GreatSchools and/or an A- or higher on Niche:
Blue Hills Elementary School, 9/10 on GreatSchools, A on Niche

Nelson S. Dilworth Elementary School, 9/10, A

C.B. Eaton Elementary School, 9/10, A

William Faria Elementary School, 9/10, A

John F. Kennedy Middle School, 9/10, A

Joaquin Miller Middle School, 9/10, A

Montclaire Elementary School, 9/10, A

John Muir Elementary School, 9/10, A

West Valley Elementary School, 9/10, A

Sam H. Lawson Middle School, 8/10, A

L.P. Collins Elementary School, 8/10, A-

Cupertino Middle School, 8/10, A

Garden Gate Elementary School, 8/10, A-

Abraham Lincoln Elementary School, 8/10, A

Christa McAuliffe Elementary School, 8/10, A

R.I. Meyerholz Elementary School, 8/10, A

Murdock-Portal Elementary School, 8/10, A

Stevens Creek Elementary School, 8/10, A

Louis E. Stocklmeir Elementary School, 8/10, A

Monta Vista High School, 10/10, A+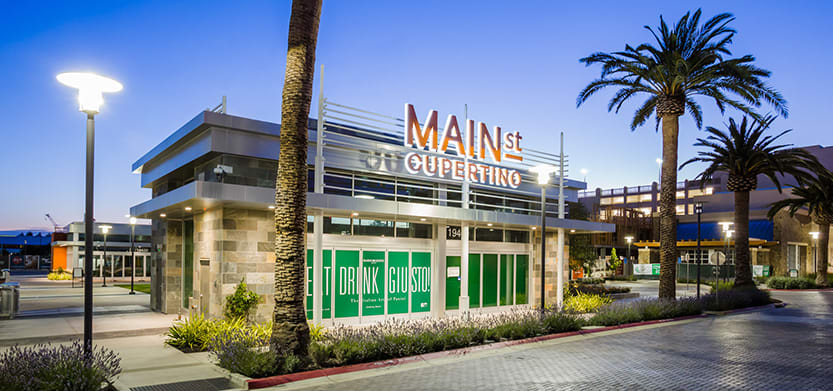 What to Do Nearby: Dining, Entertainment, Outdoor Life
While in Cupertino you're not far from other Bay Area hotspots, there are many things to do in Cupertino itself.
Cupertino parks are abundant. Visit Rancho San Antonio Park for a picnic with family and friends, or stop by the Apple Park Visitor Center to get a full VR experience and take in Cupertino vistas from the rooftop. Stevens Creek County Park, Fremont Older Preserve, and Blackberry Farm are great for walks; you can also pop over to the Flint Center for the Performing Arts to catch a show or visit the Fujitsu Planetarium to observe beauty from below. Cupertino has many public tennis courts, as well as a private tennis club, Cupertino Sports Center. Golfers will find respite at Deep Cliff Golf Course, one of the only executive courses in the Bay Area.
If you live in Cupertino's Creston neighborhood, check out Varian Park for tennis and recreation.
In terms of dining, Cupertino, like many small towns, is teeming with under-the-radar eateries and restaurants. Visit Downtown Cupertino to experience Cupertino's thriving restaurant culture. Cupertino restaurants include The Blue Pheasant, The City Fish, Habit Burger, The Counter, Aqui Cupertino, Gyu-Kaku Japanese BBQ, Benihana, and Lazy Dog. Try the Street Corn Fries at Lazy Dog! As Cupertino's population is over 60 percent Asian, Cupertino's Asian food offerings are difficult to beat; try a Cupertino hot pot restaurant to see for yourself. Wine lovers will be enthusiastic about a move to Cupertino, as the city is home to many wineries, some of them historic. Visit Paceti Brothers Winery and Ridge Vineyards for a great time!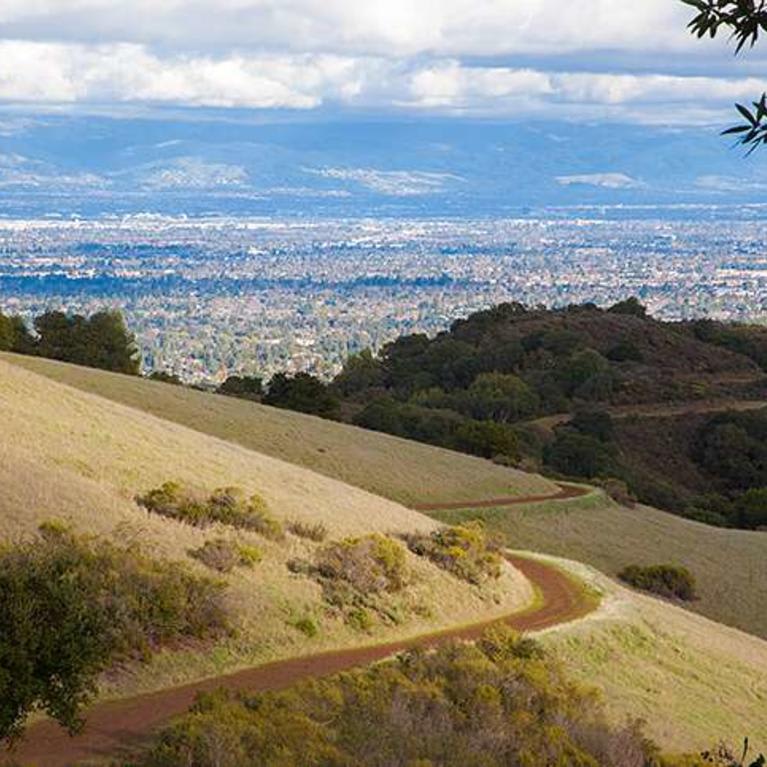 Real Estate: Single-Family Homes
Single-family housing is plentiful in the Cupertino area code, with plenty of open-air space for front lawns and backyards for the kids to have fun. Single-family homes have plenty of benefits, such as privacy, ample space, and the freedom to make as many customizations to your house as you want. Many of our listings have beautiful front yards, garages, and backyard swimming pools.
If you have a family, just starting one, or looking for yourself, the perfect single-family home is waiting for you in Cupertino, California. No need to worry about upstairs or downstairs neighbors stomping around or playing loud music all the time that is often associated with small and cramped apartments. With a home in the suburbs of Cupertino, the vast open space of a family home is a life-changing experience that benefits soon-to-be parents, new homeowners, and even a couple trying to find somewhere new to live.
Notably, Creston is a neighborhood with many single-family homes and young families, making it a great target location when you're buying your first Cupertino home.
Garden Gate is a neighborhood with wonderful schools, convenient shopping, and a tight-knit community. The homes in Garden Gate are mainly ranch-style; some have been updated recently.
If you're looking for more affordable yet still tight-knit and family-friendly community, look for a house in Homestead Villa. The neighborhood is close to many outdoor recreation areas, including Rancho San Antonio Park.
Jollyman/Faria sits at the heart of Cupertino. Homes in this area vary in style from modern to contemporary to ranch. You'll find Laurelhurst Recreation Cabana Club, a private pool facility, in this neighborhood.
Move to Lynbrook for high-end homes and wide streets. Calabazas Park provides Lynbrook residents with abundant outdoor recreation space – 17.2 acres, one of the largest BMX tracks in the Bay Area, basketball courts, and tennis courts.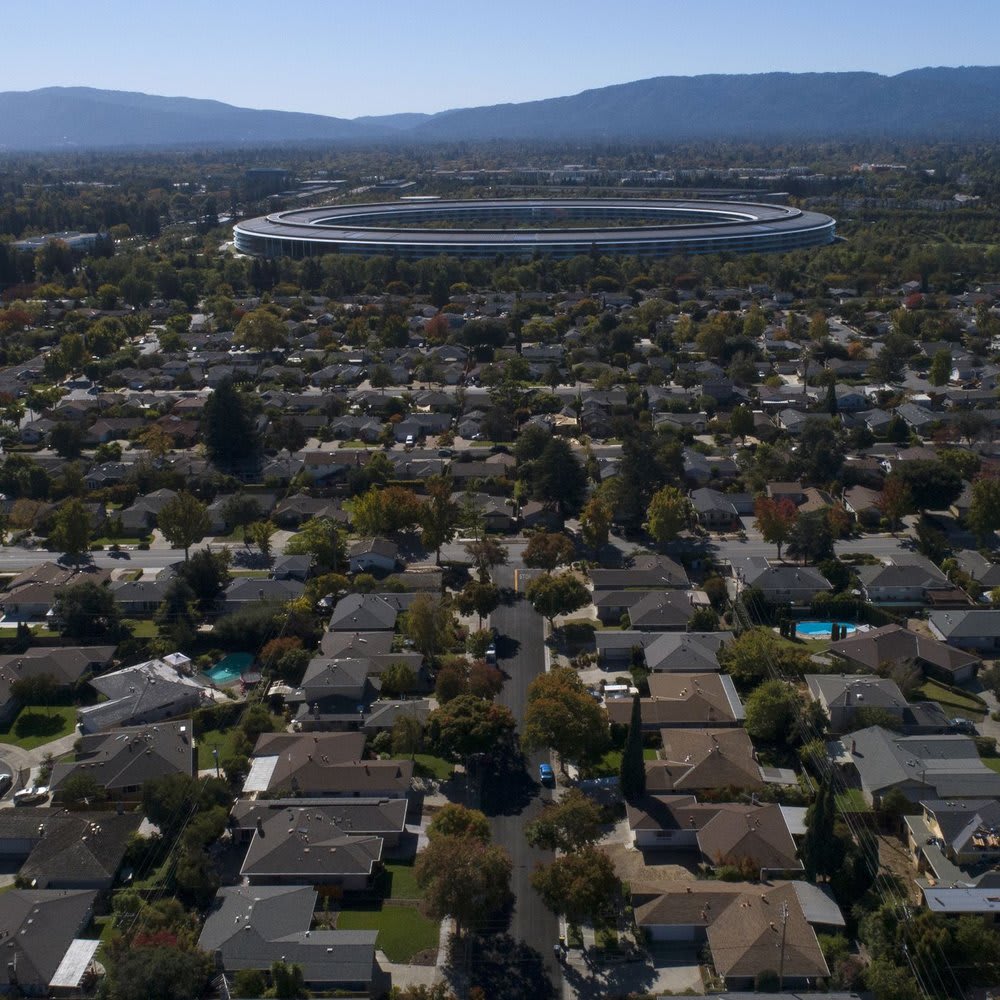 Real Estate: Condos & Townhomes
Whether you want to rent or own a condo or townhome, our real estate team has experience in helping families and individuals find the perfect living arrangement through the Cupertino real estate market. If you don't feel the need to move into a large home, something smaller like a condo or townhome can be the ideal fit. A Cupertino apartment is a more affordable alternative in an area where single-family homes are pricey. Condos make the perfect living space for first-time buyers or couples that desire something smaller and more manageable.
Townhouses are a good choice for first-time homebuyers or other budget-minded individuals who want more space than typically found in a condo. Because you're sharing the walls, townhouses generally are less expensive than single-family homes in the same area, even if they have very similar square footage areas. Townhomes also come with limited outdoor or patio space, with some having a private garage for storing equipment or a vehicle. A condo, on the other hand, lacks a front and back yard. Still, depending on your immediate housing needs, our real estate team at Homes by Spencer Hsu considers the family size, lifestyle, and preferred areas of interest to locate the right home for all of our clients.
Buy Today
Cupertino real estate trends are microcosms of Bay Area real estate and Silicon Valley real estate trends – so start looking today! Searching "Redfin Cupertino," "Zillow Cupertino," or "MLS listings Cupertino" just doesn't do it – there is too much variety and too much riding on making quick decisions and taking decisive actions to go it alone. Hire a Realtor like Spencer Hsu to steer you through the process from house-hunting to closing.
Team up with Spencer Hsu, Your Tech Realtor of the Bay Area, to book a tour of one of the many beautiful Cupertino houses and luxury homes for sale today! Contact Spencer at (408) 547-4590 or visit http://calendly.com/techrealtor to set up a consultation. And if you're a Cupertino resident looking to sell, Spencer knows the area well, has sold many homes at top price in Cupertino, and is always glad to help fellow San Francisco Bay Area residents protect their investments and grow their wealth.