New Homes In Silicon Valley
Buying a house is a big deal. It needs weeks, months, years, and in some cases, even decades of consideration. Many things need to be taken into account before buying real estate, but primarily, the location. If you're looking to buy somewhere in the San Francisco Bay Area, California, then it's likely that you must have considered Silicon Valley as your next home. If yes, you're in the right direction for many reasons. This article will include all the reasons you should buy a property in Silicon Valley.
If you decide to buy your next home in the region, contact Spencer Hsu Real Estate. He is among the ​​top 1% of realtors in the country and is one of the best agents practicing in the Bay area. We also help our clients sell properties, so call us if you want to make a sale in the Bay area. Schedule a meeting now.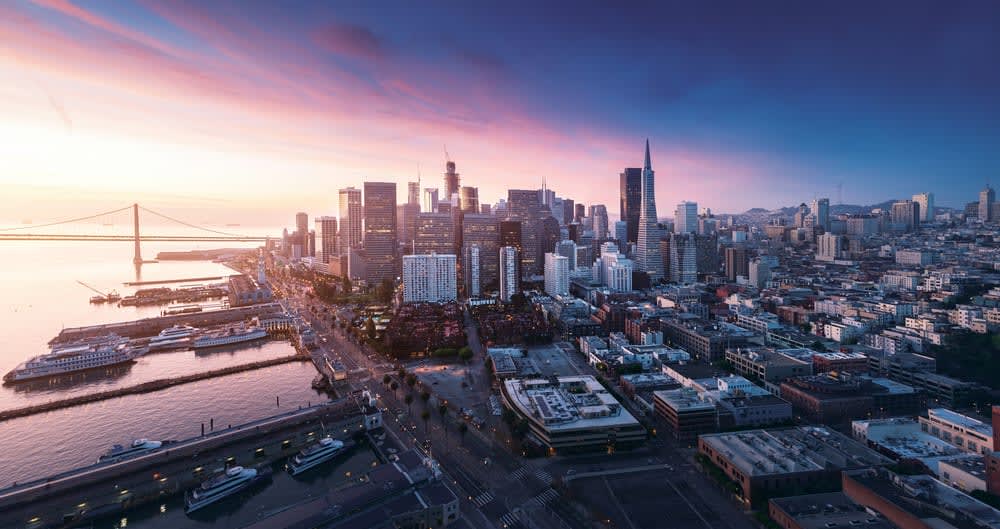 Why Buy A Home In Silicon Valley
You may know Silicon Valley as the home to some of the best technology companies globally, including Google, Apple, and Facebook, to name a few. But this locality has much more to offer to its residents than high-end architecture and lots of scope for would-be engineers, managers, executives, IT people, and suchlike. If you've not already guessed, we're here to convince you to make Silicon Valley your next home, and here are all the reasons why.
Excellent Investment
Real estate is an excellent investment as it is, but investing in Silicon Valley property can yield substantial profits as it appreciates over the years. You can harvest way more than what you invested in the property, say, in 3-5 years minimum. It is indeed an excellent place to invest in, as it won't fail you with its guaranteed soaring value.
If you want to land the best deal in the region, Spencer Hsu Real Estate is the person to connect with. With his research and data-driven approach, Spencer will zero in on the new homes in Silicon Valley that fit your requirements the best in terms of location and budget. Schedule a consultation today.
Brilliant School System
If you're searching for a new home to raise a family, specifically with school-going children, then Silicon Valley is an ideal place to move to due to the brilliant school system it has to offer. There are some distinguished educational institutions in the location from where your kids could receive premium education, such as Covington Elementary School in Los Altos and Cherry Chase Elementary in Sunnyvale.
There are several other options to choose from, and you'd be surprised by the choices you'd be given. You won't ever have to compromise with your children's education in Silicon Valley.
Great Job Opportunities
Silicon Valley is famed worldwide for concentrating on reputed technological firms and start-ups. Several thriving businesses call the region their home. With these many corporations stuffed within a single geographical location, the job opportunities for all fields are bound to be abundant. Engineers, IT professionals, business managers, and executives would especially find the job market of Silicon Valley enthralling.
Safety
Safety is another thing that nobody is willing to compromise with. Silicon Valley's low crime rate is a testament to the region's safety. If you're thinking of moving with your family but are concerned about their safety, Silicon Valley is, without a doubt, an excellent choice to mull over. If you want to know more about the safety measures put in place in Silicon Valley, contact Spencer Hsu Real Estate and have all your reservations quashed.
What To Do When You Decide To Buy A House In Silicon Valley
Before you browse new homes in Silicon Valley, it's important to familiarize yourself with the general procedure of how it goes. Here is all you need to do to get down to searching for properties.
Hire A Good Agent
An experienced agent would answer all your WHATs, WHYs, HOWs, and WHENs that come with buying a new property. We bet you'd want to know everything about this industry before you venture into it, so you can make an informed decision.
A good realtor will educate you on the whole real estate process and help you connect with prospective sellers. They would also chalk out the most practical offers based on your budget and the house's market value that you're considering. They can also do the hard negotiation on your behalf with the seller and ensure that you get the property within your budget. Spencer Hsu Real Estate can help you with both buying and selling properties. Our credentials speak volumes about our services and commitment to customer satisfaction. Schedule a free consultation today.
Fix The Budget
It's best to fix a budget for your next home before doing anything else. Keep the money ready, so you won't have to wait to gather funds if you set your heart on a beautiful property in Silicon Valley with several prospective buyers prepared to bid. Properties in this region sell out fast, and you might want to be quick with your offer and have the money on the go.
Make Offers When You Find A House That You Like
As we said before, the real estate market in Silicon Valley is very competitive. You're not the only buyer looking to land a house in a sought-after locality like Silicon Valley. Thus, if you come across a property that looks fantastic and which falls within your budget, don't hesitate to make a serious offer for it. But before you make the offer, make sure that you love the property and want to live in it.
Be Patient
Buying a house is not a day's job, and it can take a lot of time for you to find the place you love beyond measure. We would advise you never to settle for anything less than what you deserve. If you have an image of your dream home, stick to it until you find a property that fits the bill. Don't settle for what's available; instead, wait and stay patient.
Otherwise, you might end up regretting your choice later. Spencer Hsu Real Estate will expose you to numerous housing options in Silicon Valley. Call him today.
Why Choose Spencer Hsu Real Estate
Spencer Hsu Real Estate is among the ​​top 1% realtor in the country that has completed o 62 Transactions in 2021 and has created 80 million dollars in value. Along with these staggering numbers, the positive customer reviews are yet another testament to his success as a real estate agent in the Bay Area. With a 5/5 rating on Yelp, Google, Zillow, and NextDoor, he is one of the most sought-after realtors in California. You can count on him to -
His research-driven approach to browsing properties and selecting the one that best fits the client's requirements made him a top realtor in the country. His excellent track record earned Spencer the AREAA A-list Top Producer - 2021 award, and he was crowned Zillow Premier Agent.
If you want to have your property quickly sold off from the market, Spencer Hsu is the person to contact. He will also help you buy a pristine property in Bay Area, California, within your budget, educate you on the best practices to make an offer, and close a deal. Schedule a meeting with him today to buy your dream home in Silicon Valley.