Palo Alto, CA
is a community of roughly 68,000 residents in Santa Clara County, conveniently situated between San Jose and San Francisco, with excellent proximity to Silicon Valley boasting a 10-minute community to some of the world's premier tech headquarters.
If you are looking for a new home in Palo Alto, CA, working with an experienced real estate agent like Spencer Hsu Real Estate is one of your best bets for finding a property that suits your needs, fits your budget, and meets your criteria. Simplifying your search through this process can help you get out of paying rent at an apartment and into a townhome that you are happy to call home.
Take a look below to get a general idea of Palo Alto real estate, and contact us as soon as possible to begin working with an agent who can help you find the living arrangement that suits you and your family.
This is an exciting time to be a prospective homeowner, but it can also be complicated and confusing if you are trying to go through the process alone. Long-time local Spencer Hsu understands the community of Palo Alto, CA, and is here to help you find a single-family home that suits your unique needs.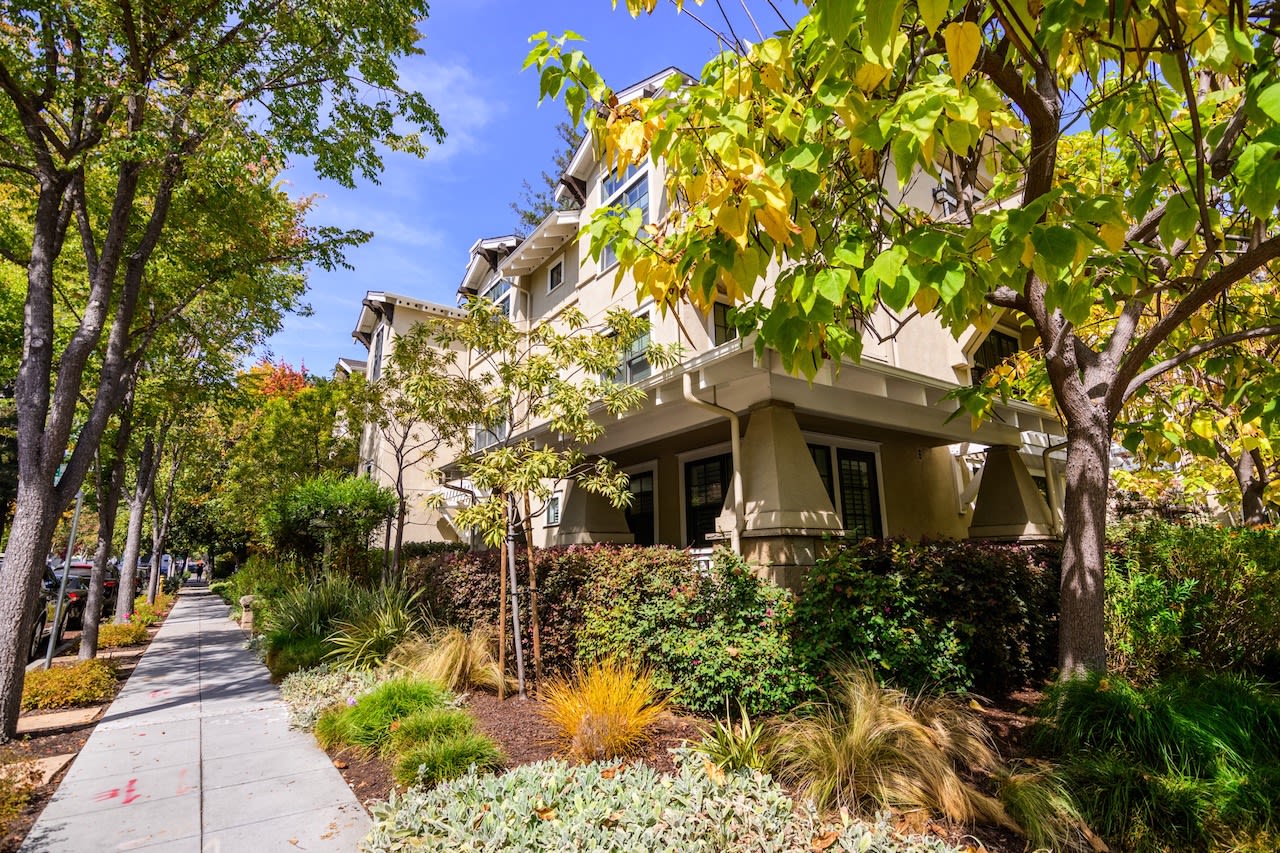 Is Palo Alto Right For You?
For people who work in San Francisco, San Jose, or Silicon Valley, Palo Alto, CA, is a perfect location for your commute, as well as a great location to enjoy the outdoors in your downtime. If you have been seeking out townhomes for rent in the area, you may want to consider some interesting properties that are for sale in Palo Alto as an alternative.
Owning your home gives you more stability in the long term, and instead of paying rent to a landlord, you will be paying into your asset. Making the leap from living in apartments to owning a townhouse can be intimidating, but with the right information, you may find that this change is the one for you.
There are many different properties available in Palo Alto to find exactly what you need: the exact number of baths, beds, and other amenities like a pool or shared gym if that suits your taste.
Finding Townhomes That Fits Your Budget and Your Needs Near Palo Alto, CA
One of the most important pieces of information to have when beginning your real estate search is that of your budget: what mortgage are you approved for, and how much can you afford? This will help to cut down on many listings that may be unrealistic for your financial situation. With this one number in hand, we can start to filter our search results and find the right property for you.
We strongly suggest that you work with a mortgage adviser to get a pre-approval before we begin our search, since this number will be the most important factor as we begin to discuss the number of baths and beds you would like, the square footage that works for your family, and other details about your ideal home. Palo Alto has a wide range of real estate options, so your work with Spencer Hsu will give you a great idea of the variety you have to choose from.
The Benefits of Working With Spencer Hsu Real Estate in Palo Alto, CA
When you are working with a real estate agent who is as knowledgeable as Spencer Hsu, you can be confident that you are looking at a range of properties that can give you a sense of your options.
Some agents are focused on closing a sale on a condo or a townhouse above all else and will encourage their clients to choose a home that doesn't truly meet their needs or expectations. Not so with Spencer Hsu Real Estate, Each property you look at will be selected due to how they fit your needs and wants, and you can be confident that he is taking the time to help you find your dream home in Palo Alto, CA.
Spencer Hsu has lived in the Bay Area for 34 years, and brings an intimate understanding of the area to his work as a real estate agent. After a conversation with him about your goals for your townhouse search, you will be confident that you have made the right decision to work with such a highly-respected realtor. Call the office today to get started!
Frequently Asked Questions About Buying a Townhome in Palo Alto
The following are a few of the more common questions that Spencer Hsu will be happy to answer for you. Keep in mind that the following answers are meant to give you a general sense of the topic, but your specific answers will vary depending on a range of factors specific to your search for a new home.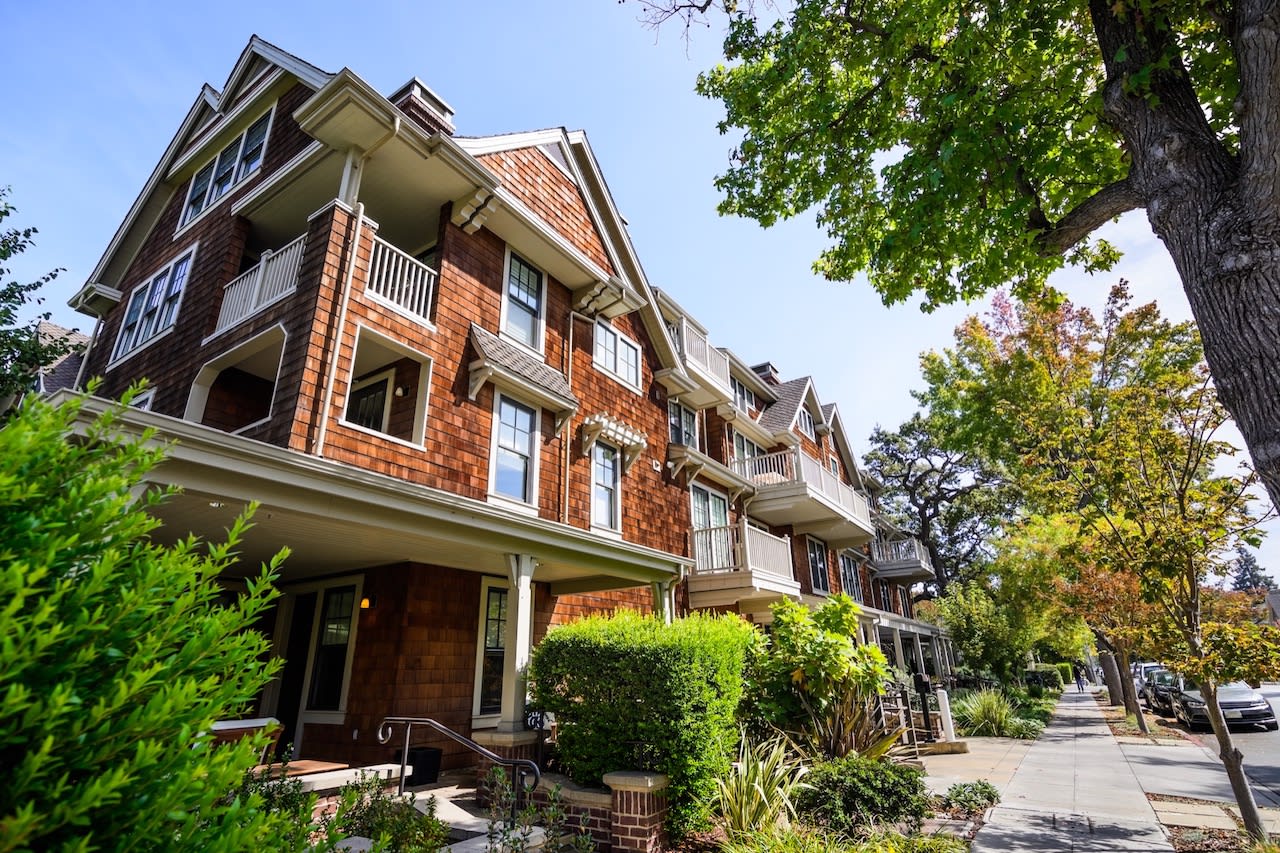 What is the difference between a townhome and a condo?
If you are ready to make the jump from paying rent to owning your home, you may be wondering the differences between a condo and a townhouse. Simply put, you can think of condos as similar to apartments in that they are individual units in apartment-style buildings or building clusters that you own instead of rent. The number of bedrooms in your condo will depend on the unit layout as well as the range of options available in the specific condo building.
A townhome is an attached home, meaning that there will be at least one shared wall with another unit; again, you will pay a mortgage, not rent, because you own the unit. Townhomes often have multiple floors, which is less common in a condo.
This may mean that you have more baths, more bedrooms, possibly an attached garage, room for an office, and more. Paying for these additional options in a condo will reflect a significantly higher price due to the typically-smaller unit sizes in condo buildings when compared to townhomes.
How much can I afford for a home in Palo Alto?
This is a great question and one that you will need to work with a mortgage broker to determine. We encourage prospective buyers to take this step before we begin our search in earnest since your budget will be one of the most significant factors in your homebuying process in Palo Alto.
If you are selling another property during your buying process, or if you have a significant down payment set aside for this new property, your pre-approved mortgage may be higher than if you are going from a rental unit or you have the minimum down payment — typically 10%. The more you can put down, the higher your approved mortgage will likely be, in addition to many other factors such as income, credit score, and more.
How much are the condo fees?
Another important question to ask when considering condo living is that of fees — how much can you expect to pay each month for fees that go to things like building upkeep, property maintenance, and more?
Your mortgage payment is the first number that you will consider each month, but you will need to be mindful of the fact that these fees will be due throughout the year in addition to your utilities. Spencer Hsu will help you factor these costs into your calculations to determine whether or not the unit in question is right for you.
Contact Spencer Hsu Real Estate Today
Call our office today in order to start working with Spencer Hsu and getting on the path towards finding your new home in Palo Alto, California.
Related Articles