Whether you already rent an apartment, own a home in Palo Alto, or if you are new to the area looking for a condo to purchase, Spencer Hsu Real Estate is here to help you find the right home for you and your family's needs.
Palo Alto, CA is a wonderful community conveniently situated between San Francisco, San Jose, and Silicon Valley, making it a great area to reside for commuting to the many tech companies in the area.
The roughly
63,000 residents
of Palo Alto appreciate the location for many different reasons, including this proximity to their offices, as well as the many outdoor activities that Santa Clara County has to offer.
Additionally, access to San Jose, Oakland, and San Francisco international airports are a significant benefit to many, as well as the commuter train that makes car-free commuting a convenient option. The Palo Alto stop is one of the most
heavily-trafficked
in the Caltrain system!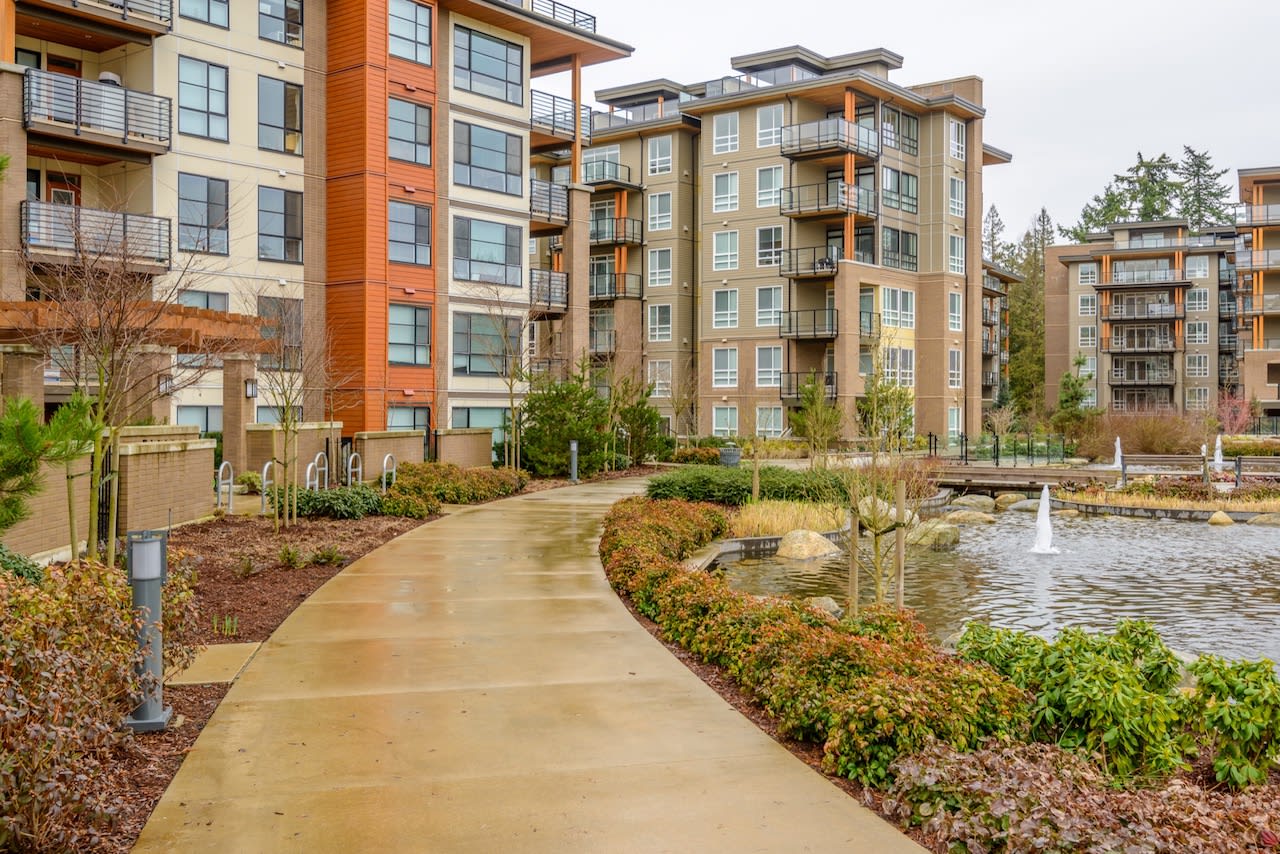 Contact Spencer Hsu Real Estate Today To Explore Homes in Palo Alto, CA
There are many other benefits to living in the area which is why finding the right property for sale in Palo Alto can be both rewarding and sometimes overwhelming. Working with Spencer Hsu Real Estate, you can be confident that whether you are looking at pre-owned or new construction condos, you will have access to the options that suit you and your family's needs.
Spencer Hsu is a trusted, proven real estate agent who has lived in the Bay Area for 34 years and achieved the rank of top 1% realtor in record time. This is just one indication of the level of quality you will get working with us.
Contact our office as soon as possible to get started on this exciting journey with the help of a dedicated agent today!
Determining the Right Type of Condo For You
One of the important first steps in your real estate journey is determining the type of home for you. For many, this starts by exploring a range of properties: multi-family units, standalone homes, new construction, pre-owned, and more. What specifics do you consider "must-have," and which are "nice to have?"
Some of the most important questions to ask about the number of beds and baths in your new home, as well as things like minimum square feet, and whether or not you need a garage. Other "nice to have's" might include things like a community pool or gym, access to walking or biking paths, or walkability to and from a
Caltrain
stop.
All of these considerations and more will play a role in our search for the perfect properties for you to choose from in Palo Alto, CA. Knowing your non-negotiables right from the start will help to narrow down our listings and help us stay on track for homes that suit your needs and fit your budget.
How To Narrow Your Search Options For a Condo in Palo Alto, CA
If you have begun your search through real estate listings in Palo Alto, CA, you have probably noticed that there are many different options available and can quickly lead to confusion or becoming overwhelmed. The following steps are just a few basic ones we will take to limit our search to homes that suit your unique needs and are realistic given your budget.
Working Within Your Budget Constraints
We strongly encourage you to work with a mortgage broker to determine the amount that you are pre-approved for. This will help us significantly by knowing exactly which listings we can look at based on the asking price and the upper limits of your budget.
It can be extremely frustrating to find a property that seems to check all of your boxes, only to realize that it is unrealistic based on your mortgage. Once we have this important number in mind, we can start exploring things like beds, baths, and other options.
A Room For Everyone
How many beds and baths are necessary for you and your family? Considering each room is important so that you don't find yourself running out of space shortly after moving into your house. Do you want a bath in your room, as well as a shared bath? How about beds for guests? Do you want a garage, or is that an unnecessary room for you?
All of these questions and more will lead to differences in pricing and will help narrow down the homes we will look at together. There are many options for new construction in Palo Alto, CA, as well, so if you find that you simply can't find the property that suits your needs exactly, this is another option you will be able to explore to build your custom house. You might have your dream bath before you know it!
Exploring Amenities
Condos in Palo Alto, CA have a range of amenities and each complex has a different neighborhood and community feel. Are you looking for access to biking paths? How about a shared gym for residents, or a pool? Will you need parking for more than one vehicle? Spencer Hsu will go through these options while starting to look for the perfect property for you.
Frequently Asked Questions About Finding the Right Condo For You
The following are just a few of the many questions that you will be able to answer with Spencer Hsu as you start looking at real estate for sale in Palo Alto, CA. Keep in mind that these answers are meant to give you a sense of the answer to your unique question, but to find the actual answer as it related to your Palo Alto real estate search, you will want to work directly with an agent like Spencer Hsu Real Estate.
How much is my budget for a condo in Palo Alto?
Getting pre-approved for a mortgage is one of the first steps to take in your Palo Alto, CA property search. This will help us narrow down the condos we are looking at and will help us adjust variables to find you the number of beds and baths in your house while also fitting your budget.
In addition to your pre-approval, we will need to consider additional variables such as condo fees, closing costs, and other additional factors that will change our calculations for your monthly expenses.
Are there fees and costs that I should know about other than the seller's asking price?
The seller's asking price for a Palo Alto condo is one of several costs and expenses that you will need to consider. Most importantly, you must remember that there will be closing costs that run from
2% to 5%
of the loan amount.
Also, you must keep in mind that you will pay a down payment, typically a minimum of 10%, and often closer to 20% if you want to keep your mortgage interest low.
What is the best way to find a condo in Palo Alto?
Working with a real estate agent who has an intimate understanding of Palo Alto is easily the best way to find a condo to buy. Your search isn't simply finding a property with the right number of baths and beds and will need to consider a wide range of other factors such as the community, the location to commuter options, access to the outdoors, condo fees, and more.
In addition to narrowing down your search, another important and often-overlooked benefit of working with a real estate agent is the administrative work necessary to close your deal. While your agent works on these details, you can count down the days before you move into your new home.
Related Articles