Sunnyvale Condos
San Francisco's Bay Area has been one of the safest and attractive places to live and work in America for years. Sunnyvale has flourished at the center of the Bay Area's evolution from agriculture, to aerospace and defense, to the current tech innovation boom. Sunnyvale's location strikes the perfect balance between a warm, sunny climate and easy access to metropolitan conveniences, as well as an abundance of natural opportunities.
Sunnyvale has a population of
156,503
, making it the seventh-largest city in the Bay Area. With more than
50%
of those individuals found to be renters, meaning that there are opportunities for real estate investors to take advantage of.
The COVID-19 pandemic has increased the desire for houses with a bit more space, as well as a garden or another outdoor area. This phenomenon, coupled with work from home orders and record low-interest rates, have caused prices to rise continually across the region — but will this positive housing market trend lift all boats, including the Sunnyvale condo market?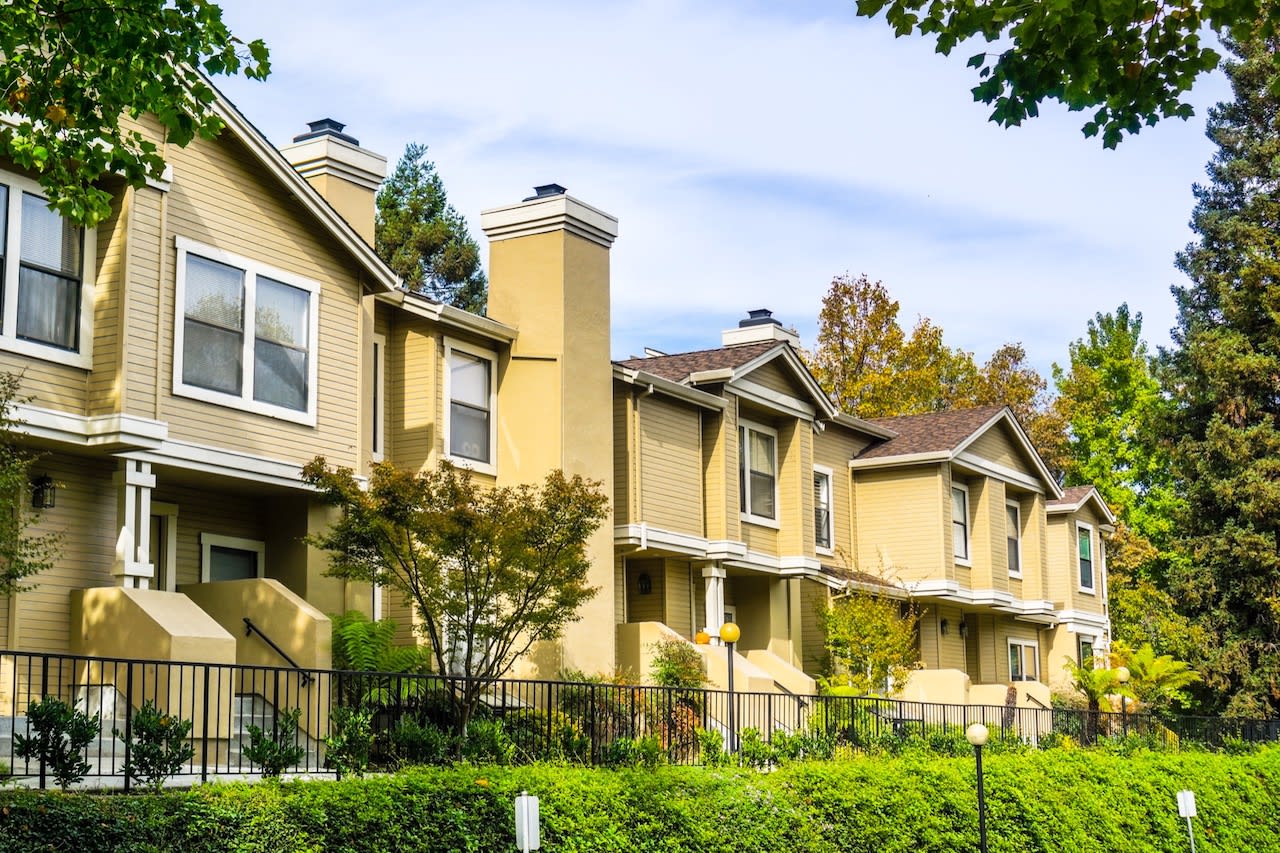 Living in Sunnyvale
Dr. Oz, in conjunction with the Gallup-Healthways Well-Being Index, found Sunnyvale to be one of the
happiest places to live
in the U.S. Sunnyvale's park and recreation system boast 23 parks, golfing facilities, tennis, swimming, a library, and an arts complex. Sunnyvale's celebrated downtown area is home to a variety of local eateries and merchants, hosts frequent art festivals, concerts, and a year-round farmers' market.
From 2015-2018 Sunnyvale was voted the safest city in America by SmartAsset and in
2019
it was voted the safest city in California and the fourth safest city in the U.S. Sunnyvale also ranked
top 20
in the US in the following categories, according to Niche:
Best cities for young professionals (13)

Best cities to raise a family (14)

Cities with the best public schools (16)

Healthiest cities (16)

Healthiest places to live (16)

Best cities to live in (17)

Best cities for outdoor activities (20)

Best suburbs for young professionals in California (9)
According to the National Community Survey Sunnyvale Livability Report,
81%
of Sunnyvale residents reported that the quality of life there was either "excellent" or "good." The economy was reported to be a strength of the community, with at least three-fourths of survey respondents indicating they had favorable ratings for employment opportunities, the city as a place to work, as well as the overall economic health of the community.
The Sunnyvale Condo Market
According to the National Association of Realtors,
condos
across the U.S., and specifically the western region of the U.S., have grown over the past three years. The growth continued throughout a global pandemic which can be very surprising, but how can we explain this growth?
Investing in a real estate property in the Bay Area is a great option to consider because of a long-term appreciation and growth. Sunnyvale conjoins the space of suburban life with the convenience of city life.
COVID-19 has drastically impacted the appeal of living in large cities. The
Motley Fool
reported that even though lots of people prefer to live in cities for the benefits of shorter commutes, many will reject costly metro areas since square footage has become a realistic amenity now that remote employment is likely to continue once the pandemic dies.
Many big-city dwellers are likely to continue a mass exodus and head to the suburbs where their money will go further. All of this city abandonment could make investing in a Sunnyvale condo worth your investment.
It's essential to remember that while city life may have taken a hit during the pandemic, once things get back to normal, vicinity to restaurants, theaters, and other amenities could enhance your quality of life in a significant way.
Owning a condo in a spacious area, within proximity to major cities, while offering the quiet and safety of suburban life will be a treasure for a potential home-buyer or the future renter of your Sunnyvale condo.
The Sunnyvale condo market may look very different in 2023 than it does today. If you're interested in buying a home, then be sure to keep tabs on these developments. The more informed you are, the greater your chances could be of snagging a great deal on a home or investment property.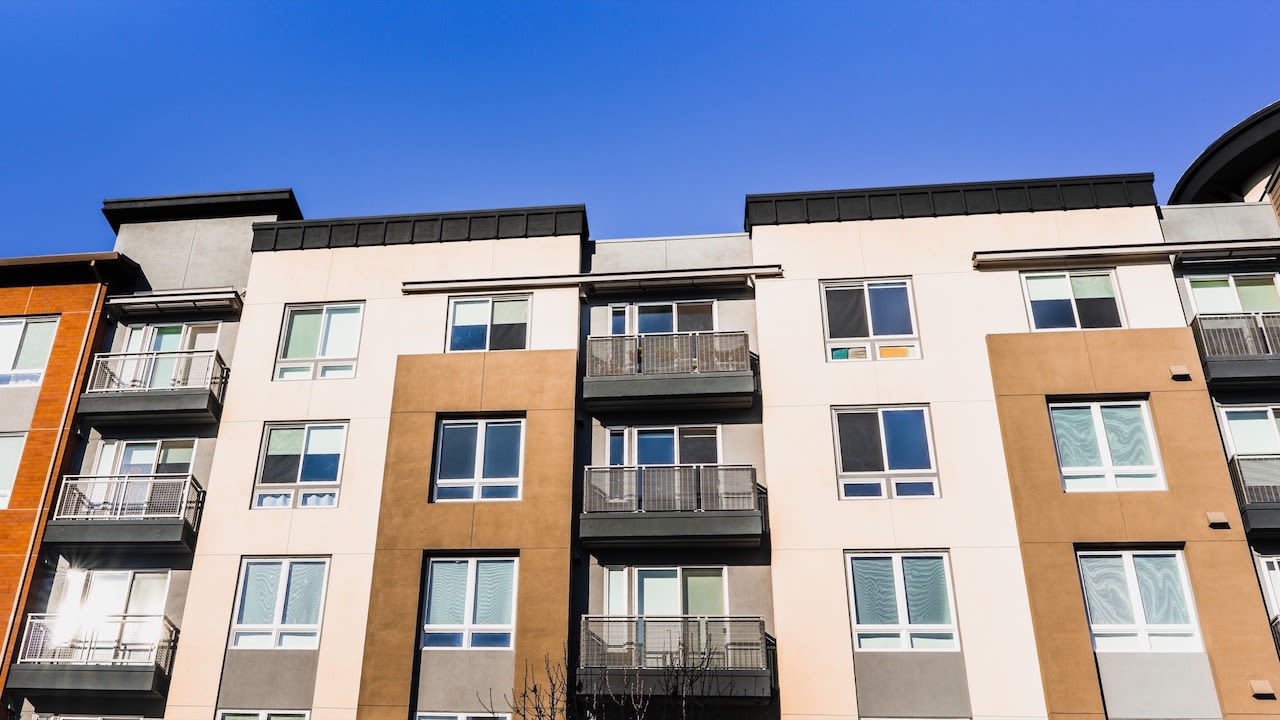 Sunnyvale Condo Reservations
While younger homebuyers are expected to play a growing role in the condo market, fast-rising prices, economic instability, and a global pandemic have created barriers to entry for many first-time buyers.
Your inexperience with buying a home doesn't have to be a deterrent, Spencer Hsu can support you in purchasing your first condo as well as understand the value of making a real estate property investment.
Robert Diez, chief economist at the National Association of Home Builders reported to Forbes that residential construction will continue to face limiting factors, including higher costs and longer delivery times for building materials, an ongoing labor skills shortage, and concerns over regulatory cost burdens.
He also concluded that condominium housing complex constructions will see some weakness for multifamily rental development particularly in high-density markets but remodeling demand should remain strong and expand further.
Low-interest rates and higher demand for Sunnyvale for older units due to limited supply could make refinancing or remodeling your Sunnyvale Condo favorable and lead to higher real estate investment gains.
Sunnyvale Condo Market Projections
Finance professionals foresee that the economy will grow due to the slowing of the pandemic, and historically, properties in the Bay Area are a smart investment. Elana Knoller, Better.com chief product officer stated to
Forbes
that an improving economy could bring an end to the ultra-low interest rates that we've seen.
First-Time Homebuyer Tax Credit
Real-estate professionals project that there will be continuous growth of Millennial home buying regardless of the rate backdrop. The new presidential administration is proposing a
$15,000
first-time homebuyer tax credit, which can be accessed immediately by the buyer serving as down payment assistance.
High home prices, along with strict lending standards, have made it difficult for young buyers to come up with the cash needed to secure a mortgage. The tax credit could exacerbate the inventory shortage in condos across the Sunnyvale area, hyping up demand even more.
Condominium builders have had a difficult time keeping up with demand and could get a boost from President Biden. They have been hindered by the tariffs contributing to the high costs of land, labor, materials, and regulations.
Although the future of the Sunnyvale condo market is speculative, many foresee that President Biden will enact policies that re-establish our financial ties and end trading disputes hampering economic growth.
Builders are going to want to take advantage of first-time homebuyers' tax credit and they won't want to lose potential condo purchasers operating in that limited window of time.
Federal Housing Administration
Big changes are on the horizon within the Federal Housing Administration (FHA) that could contribute to the Sunnyvale condo market. The Biden administration wants to make buying a home easier and attainable for everyone.
His administration is encouraging banks to get back into FHA lending so that they can reduce prices, help entry-level condo owners, and capitalize on the profitability that it offers.
Sunnyvale Condominiums
Sunnyvale condos are in a more-stable market than houses, with a smaller average overbid, more active listings than closed, and a hair longer days on market. Still, it's a clear seller's market. Sunnyvale condos are in a strong seller's market with clear signs of seasonal cooling including declining market action, shrinking inventories, and the lengthening average days on market.
Sunnyvale, like the rest of Santa Clara County, consists of smaller micro-markets which means each area will have a different home selling or buying experience. Are you interested in buying or selling in Sunnyvale? Please call or email Spencer Hsu, your tech realtor, to set up a time to meet or talk by phone with no obligations.
Related Articles