San Mateo Townhomes
San Mateo is a vibrant community on the east side of the San Francisco Peninsula, adjacent to the bay. San Mateo appeals to individuals and families because of its affordability, especially in comparison to the rest of the region.
Many tech professionals choose San Mateo, CA because of its position between San Francisco proper and Silicon Valley. San Mateo is about 20 miles south of San Francisco and 31 miles northwest of San Jose. According to a 2018 study conducted by Livability, San Mateo was ranked as one of the top 100 places to live in the U.S.
Finding the Right San Mateo Townhome
Working with an experienced agent is one of the most pivotal steps you can take early on in your real estate process. Spencer Hsu Real Estate has the experience you need to find both pre-owned homes and new construction choices that will give you the range of options you need to make the right decision.
Spencer Hsu can help you find new listings, specific arrangements like a three-bedroom unit, or any other amenities that you require when choosing from the many San Mateo townhomes on the market.
Spencer Hsu Real Estate is available to help you find the home for you at a price in your range as soon as possible. The townhouse buying process in San Mateo doesn't have to be complicated. Working with an experienced and friendly agent who guides you through this process can help alleviate your stress and find your forever home and new community.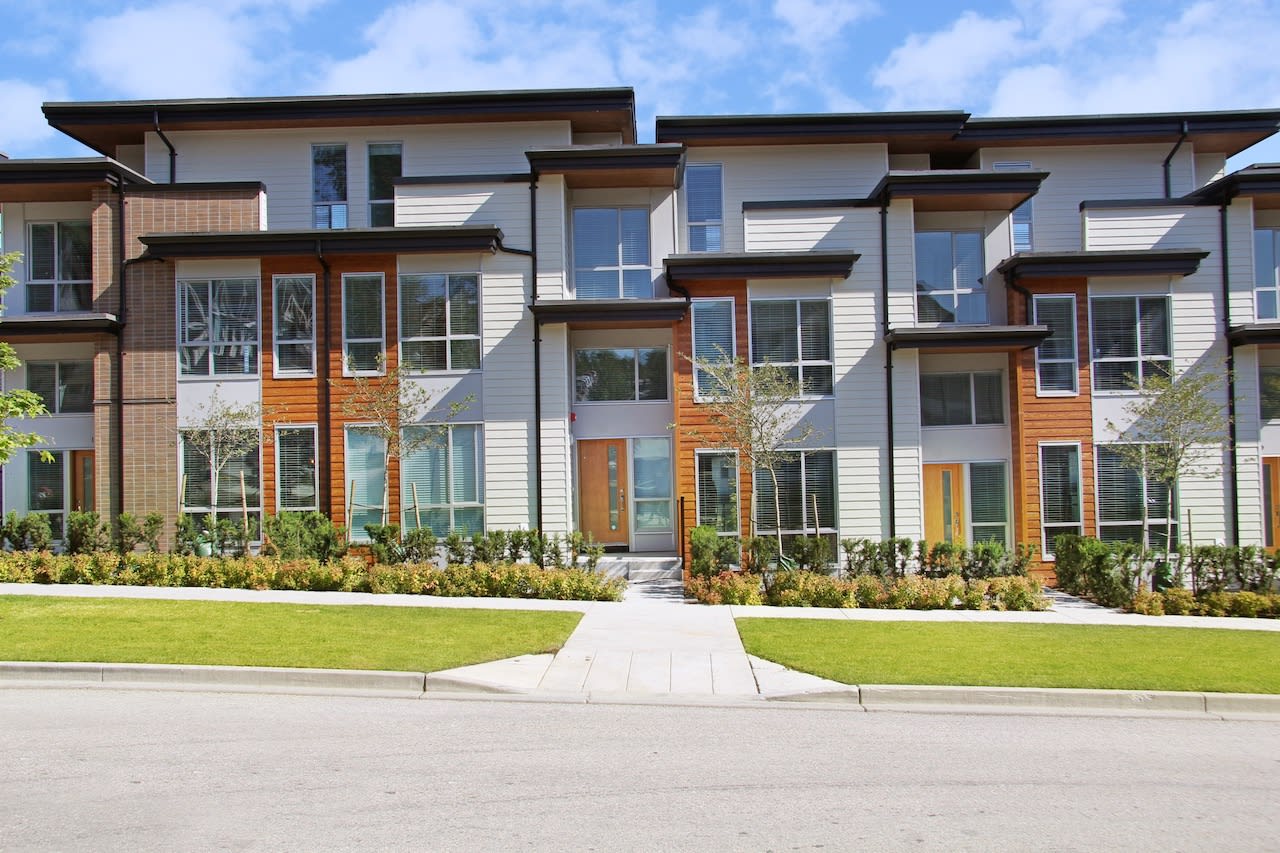 Tips on San Mateo, CA Real Estate
There are lots of options in and around San Mateo County for those considering purchasing a townhome in or around the area. Initially, there may even seem like there are too many options and realtors all vying for your attention.
Skillful real estate professionals suggest that you use the following elements to help you narrow your choices in your hunt for San Mateo Townhomes:
Purchasing a Townhome with an HOA
There are some additional considerations when buying a townhome in comparison to other types of properties in your new San Mateo community. Many townhome developments have homeowners associations.
Homeowners associations can be very helpful in keeping properties clean and safe, but they charge monthly dues for their service. So before you decide on your townhome community, make sure that the monthly fees fall within your budget.
Your real estate agent can help you inquire about the specifics of your HOA arrangement and what is included in your monthly maintenance fee. Are there benefits included, like lawn care or free wifi?
Sometimes your savings on these amenities can offset the monthly expense of your HOA, but generally, your HOA fees will be a little more than the sum of the benefits that come with them.
Knowing Your Budget
Starting with the end in mind is great advice. This also applies to buying a San Mateo Townhome. Having a clear idea of your budget can help your real estate agent narrow down your options to find homes for sale that are within your limits.
San Mateo home prices are fairly competitive. That's why understanding the average home prices in the San Mateo neighborhoods you are interested in can highlight your options and make your search even easier because of the awareness of the limitations of your budget.
The Right Size San Mateo Townhome
Many homebuyers, especially those in the market for townhomes, usually start their San Mateo, CA home search by figuring out how many bedrooms and baths they'll need. The number of bedrooms and baths you need will depend on your family and help narrow down your search.
Real estate pros believe that it's important to have an idea about how many rooms you need, your number of desired square footage, the number of baths, parking spaces, and lawn area. Do the townhomes you're interested in come with fully equipped kitchens, offer privately fenced yards, or provide over 1,464 sq ft of additional lawn and backyard space?
Desirable Amenities
The San Mateo, CA area offers residents several opportunities. The school district in San Mateo offers good schools for your children. This can be a pivotal factor for families looking to move to the area.
Additional options like a garage, community gym, access to bike lanes, and other benefits of certain San Mateo townhomes can also help to narrow your search. When you need to be close to schools, daycare, a dog park, or other specific amenities, your real estate agent can focus your search to highlight the homes that fit your budget and parameters.
Whether you are looking to buy a new construction home or would prefer to explore pre-owned townhomes in San Mateo, CA, or Foster City, Spencer Hsu Real Estate can help you find the right location and home for your needs.
Finding a San Mateo Townhome With a Real Estate Agent
San Mateo, CA and Foster City are in-demand areas for technology workers. The close proximity to both San Francisco and Silicon Valley can complicate finding the right place for your budget.
Many listings only last a few weeks because many people are migrating to the area. Finding a townhome with the right number of bedrooms or specific amenities can be much easier with the help of a professional. Spencer Hsu Real Estate can help by providing guidance, and by working as your friendly professional agent, focused solely on your needs.
San Mateo Real Estate Agents Can Help
Before we jump into the home buying process, we will take many things into account, such as your budget, your minimum sq. ft. requirements, "must-have" and "nice to have" amenities, and more. In addition, he will help you understand the difference between the purchase price and ongoing costs such as HOA fees, taxes, utilities, water bills, and other ongoing expenses.
There are many important factors that need to go into your budgetary considerations and goals. Browsing through web searches may only give you a limited sense of the true cost of your townhome purchase. However, at Spencer Hsu Real Estate, he has the experience necessary to go over each of these costs with you and help you find peace of mind in your home purchasing process.
Contact him as soon as possible so that you can begin this process together and find the right home in San Mateo, CA. San Mateo is a great option for many. Spencer Hsu Real Estate will help you explore a range of options like new construction, townhouses, condos, and more.
Rather than spending days contacting listing agents, speaking with HOAs, understanding your true costs, and scheduling showings, let Spencer Hsu advocate on your behalf and take care of those extra steps while you get ready for your big move to San Mateo, CA.
Related Articles