Mountain View Condos
Located just outside of Silicon Valley and named after the breathtaking, expansive views of the Santa Cruz Mountains, the city of Mountain View is one of the top areas for real estate in California. Boasting phenomenal schools districts, an abundance of outdoor activities for the adventure lover, a thriving arts and culture community, exciting entertainment and nightlife, and, of course, being not too far from the home of some of the major tech giants, Mountain View offers a little bit of everything for the individual, couples or families.
The community is what makes Mountain View such a great place to live. There are approximately 76,260 residents in Mountain View, and the majority of them are between the ages of 20 and 54. Almost 25% of the population is within the 25 to 34-year-old age bracket.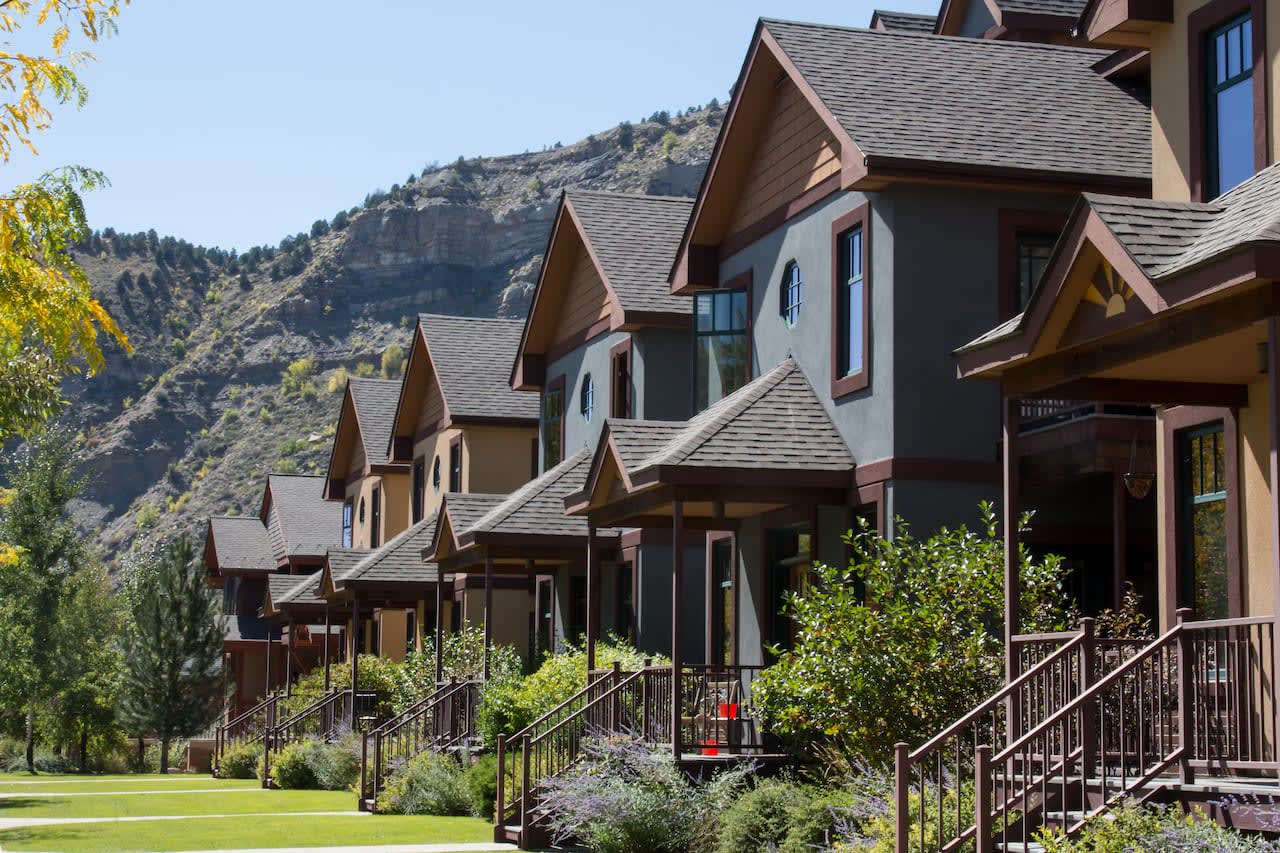 Condos In Mountain View
One of the clearest reasons why people choose to reside in condos over other units is because of a desire to live in a place where they do not need to worry about everything that comes with homeownership, but want to own their property. For them, living in a smaller space than a home, and in a community shared with other people, is exactly what they need. There are condos with a variety of different bedrooms, bathrooms, and more, so you can still get the space you require while enjoying the benefits of a closer community. Condos typically offer amenities such as a party room that you can rent for special occasions or a communal pool.
Another one of the benefits of Mountain View condo ownership is not having to worry about maintenance and all the other finances that come with typical homeownership. Condos are maintained by condo associations, and your fees pay for things such as landscaping, parking spaces, and common areas. They oversee community cleanliness and ensure that the premises are free from broken structures or any dangerous hazards, so you don't need to worry about anything but enjoying time in your own space.
This means that other costs can be shared by the condo association rather than having to be paid directly out of the pocket of the condo owner. A homeowner would not have to worry about paying for roof repair, for example, or if a window needs replacement. Some costs are shared among the condo residents to keep the property well-managed, which means that even if the portion of the roof that needs fixing is over your condo, it would be covered by the maintenance fees received by residents. Learning about where your condo fees are spent is a great question to ask up front when buying any place. This will help you better understand what is covered and what is your responsibility.
Living And Working In Mountain View
If you are in need of something, then you do not have to travel far from home.
Home of Google
While Mountain View is named after the views you can see of the Santa Cruz Mountains, it is also known as the headquarters for one of the biggest tech giants in the world, Google.
Shopping in Mountain View
There are plenty of shopping centers close to the Mountain View condos that offer everything from luxury shopping to independent boutiques and farmer's markets. You can find what you want here, from organic coffee to high-end commodities.
You will also be able to find some of your favorite grocery stores, as well as specialty stores that serve every niche of food you can imagine. Major supermarket chains such as Whole Foods Market, Trader Joe's, and the Milk Pail Market are very popular in the area. There are also a number of factory outlet malls and major department stores to enjoy.
Education and Learning
Mountain View School District is focused on building the community and making connections with families to serve all children from pre-kindergarten all the way through high school graduation. The mission of the Mountain View School District is to help students develop a passion for sustained educational excellence and for staff to create not only clear goals and high expectations, but a safe and trusting environment to support the success of their students. The district encourages parent involvement and includes several resources on its website to keep parents in the loop. They also publish School Accountability Report Cards for parents to make decisions about which elementary, middle, or high schools to send their children to.
Mountain View is a highly-educated area where science is embraced and encouraged. In addition to the school district, there are many museums and other cultural institutions for parents and families to visit and learn from.
The Difference with Spencer Hsu Real Estate
A native to the Bay Area, Spencer Hsu left his 11-year startup technology sales career to fulfill a need in the Bay Area real estate market in his hometown. He earned his Master of Business Administration from Santa Clara University, and has experience flipping homes and investing in real estate. His exceptional knowledge of the Bay Area and the market make him an exceptional real estate agent to work with.
Frequently Asked Questions
If you do not find the answer you're looking for here today, then feel free to contact Spencer Hsu Real Estate with your questions directly.
What kind of recreation and fun can a person find in Mountain View?
Mountain View recreation division oversees all of the parks in the area, of which there are many with several amenities. There is an aquatics center for children and adults to enjoy some pool time, tennis and pickleball courts, and running tracks at many of the local parks. The local parks also include barbecue and picnic areas.
What are some great things for adults to do in Mountain View that you can't find anywhere else?
California's wineries are some of the most famous in the world! Take a trip to one of the amazing wineries that are a short drive from Mountain View. If you don't feel like getting in a car, there are several parks and green spaces a quick walk or bike ride away. In Mountain View, weekends might feel like a vacation when you are living in this location.
Related Articles