First Impressions Are Lasting Impressions!
When showing your home it's important to update any eyesores on the exterior of the home as that is what buyers first see when pulling up to the property. Any signs of wear or tear should be updated immediately in order to gain the maximum value for your home. This can include adding fresh coats or paint where needed, keeping up-to-date with landscaping, fixing any cracks or holes, replacing the carpet, etc.
How We Live in a Home and How We Sell a Home Are Often Two Different Things. Try to See Your Home With a Pair of Fresh Eyes and Arrange Each Room to Bring Out Its Best Attributes.
Open draperies and curtains to let the light in during the showing.
Arrange all your rooms neatly and remove excess furniture. Keep fresh, clean towels in the bathroom. Use candles or air fresheners to make the room smell pleasant.
Use lighting to highlight the "living areas" of your home, such as a pair of chairs near a fireplace, or a table in a breakfast area.
Remove all personal pictures and items from the refrigerator, countertops, wall fixtures, kitchen countertops, etc.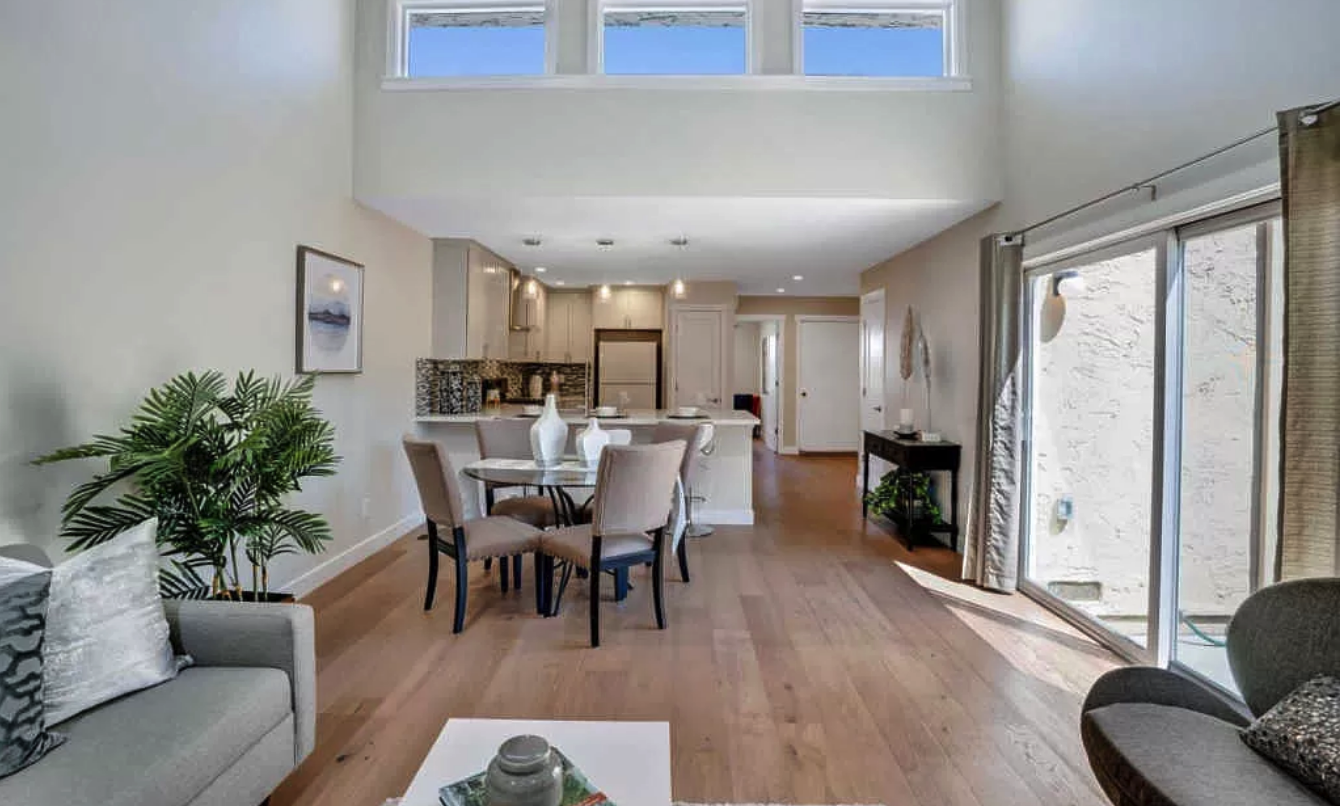 Our Ten Minute Showing Drill
If you are living in a home and the home is not vacant, occasionally you will receive a call to schedule a showing to take place within the next few minutes.
The following is a checklist for this type of panic:
Sound: Turn off the television and set the music (low volume).

Sight: Turn on every light in the house (day or night) and open every drape and blind (day time only).

Odors: Scented candles work well.

Kitchen: Wipe down kitchen counters & place dirty dishes in the dishwasher.

Bathrooms: Wipe counters, flush and close toilets.

Living/Family Rooms: Hide magazines, newspapers, and games; remove clutter.

Bedrooms: Straighten and make beds. Hide clutter under bed (not in closet).

Exterior: Put away toys and clutter. Keep walkways clear.

Pets: Take them with you or put them in their crate or screened area if possible.

Leave your home: Important when a showing is happening! Take you and any family members so the potential buyer can have a maximum viewing experience without any added pressure from the seller.
Get your free copy here!