Electric vehicles have risen in popularity recently as many seek ways to reduce their environmental footprint. Currently, California ranks No. 1 on the list of states with the
highest number of electric vehicles
, followed by Florida and Texas. If you're considering an investment in Sunnyvale real estate and want to take part in the electric vehicle community, now is a great time to do so. In the past year alone, Sunnyvale real estate has appreciated by over 11%, and homes are in high demand. It's important to
work with a realtor
who can help you find a home that can accommodate an EV charging station or one where you can put in a station yourself. If you're new to the world of electric vehicles and want to learn how to install an EV charging station at home, keep reading for everything you need to know.
Benefits of going electric
There are a ton of benefits to driving an electric vehicle, from tax incentives to saving on fuel to contributing to the betterment of the environment. California's
Clean Fuel Reward Program
offers rebates to those who purchase or lease new electric vehicles, as does the Clean Vehicle Rebate Project. There are also federal tax credits available for owners of electric or hybrid vehicles. Additionally, powering an electric vehicle costs, on average, half of what it costs to keep a gas-powered car running. Electric vehicles also require less maintenance year-to-year, as their engines aren't equipped with the same number of moving parts. Of course, one of the biggest benefits of driving an electric car is its environmental impact. Unlike gas-powered vehicles, electric vehicles don't produce any emissions that harm the atmosphere. In California, where more than
90% of residents
live in neighborhoods where air quality falls short of state standards, it's never been more important to consider a switch to electric driving.
How electric vehicles work
If you haven't invested in an electric vehicle yet, you may be wondering exactly how they work. Similar to other electric appliances, EVs pull in electricity from the energy grid. They're built with rechargeable batteries, so when you plug them into a charging station, the battery can draw in more electricity and use that to power the electric motor, which then operates the car. Instead of miles per gallon, EVs have a range per charge. How far a driver can go on a full charge depends on the type of EV they're driving, just as the number of miles per gallon a gas-powered vehicle would get depends on the make and model of that vehicle. Some EVs are fully electric, meaning they run fully on electricity, while others are hybrid options that have a store of gasoline to use if the charge runs out.
Installing a home charging station
When you install an EV charging station at home, you're creating a mechanism that will convert electrical currents into energy that will charge your car's battery. Typically, you'll need a charger that can change the electrical currents at your home, which are typically in the 120-volt to 240-volt range, into currents that will work for your car battery. However, many commercial and public charging stations use far higher voltages and can thus charge vehicles faster. It's not always feasible to install a commercial-grade charger at your home, though. So what kind of home charging station can you install?

Step 1: Which kind of charger?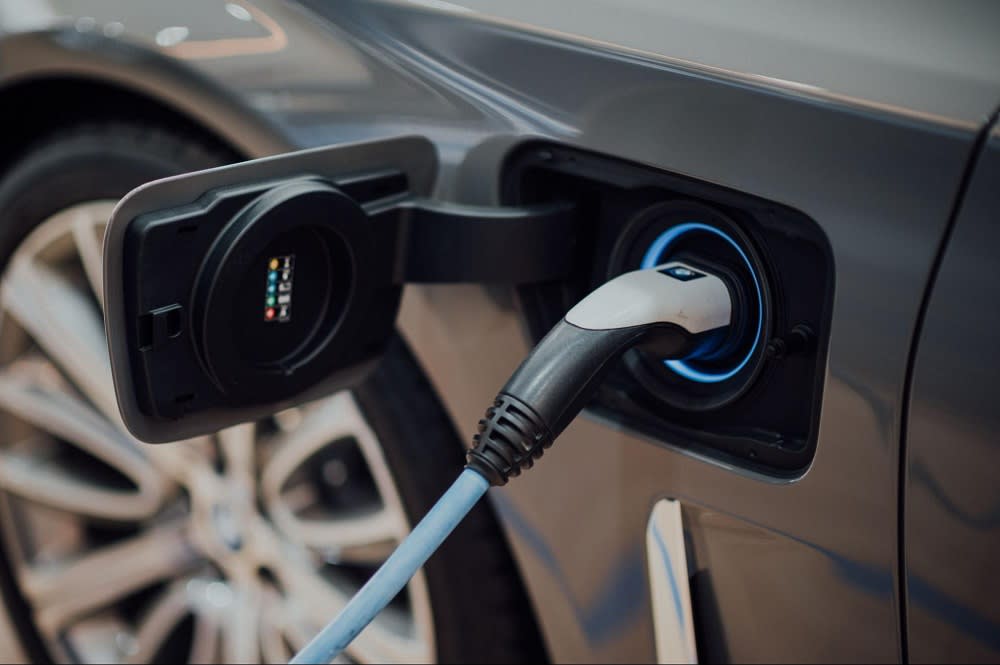 To install an EV charging station at home, your first step should be to figure out the type of charger you need. EV charging stations come in a few different levels. Level 1 chargers are simple cables, often that come with your vehicle, that you can plug into a grounded wall socket in your home. These are easy-to-use, cost-effective options, but the downside is that they charge slowly. You might expect to get an average of five miles per hour of charging. That means it could take up to 35 hours to get a full charge. A level 2 charger connects to 240-volt outlets, like those used for large appliances like washing machines and dryers. These will charge your vehicle much faster. Finally, level 3 chargers utilize 400-volt or higher outlets and can charge a vehicle in around an hour. Of course, level 1 stations are going to cost you the least, while level 3 stations are commercial-grade and can have five-figure prices. So, many opt for level 2 stations that blend a reasonable cost with the ability to charge faster.

Step 2: Setting up the charging station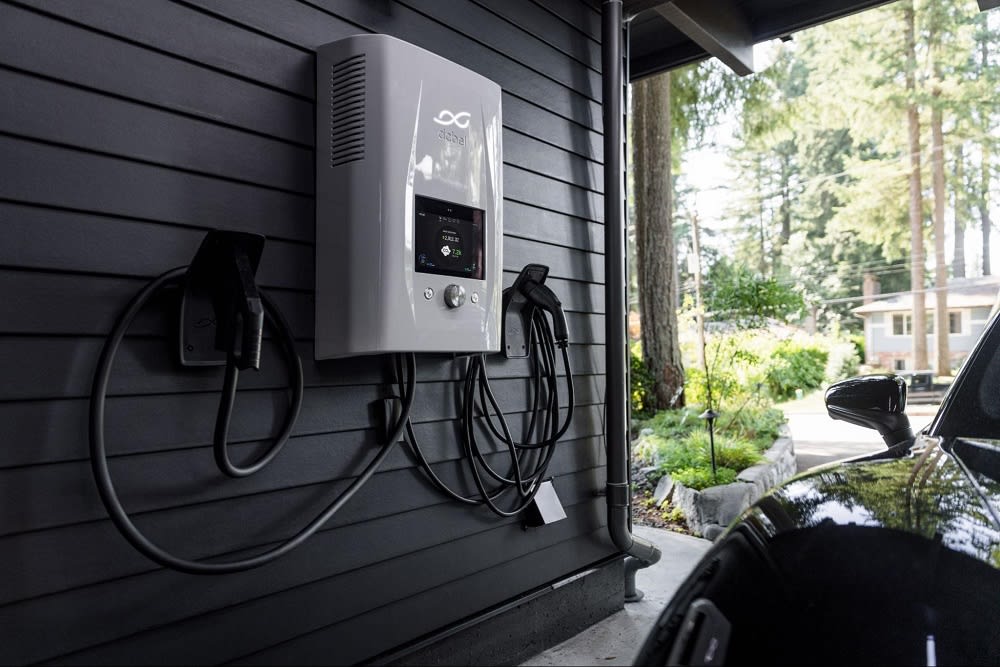 If you choose to stick with a level 1 charging station, all you'll need to do to set it up is make sure there's a grounded outlet in your garage or outside your home. Your vehicle will come with a level 1-compatible charging cable, but others are available in the $200-300 range.

For a level 2 charging station, you'll need to work with an expert electrician who can wire your home for an additional 240-volt outlet. If your property is older, you'll want to make sure its existing electrical system can handle the additional load. The total cost of getting set up with a level 2 station will likely be closer to the $1,000-3,000 range.

Finally, for a level 3 charging station, it all comes down to the resources you have and what kind of property you're on. You would need to find a piece of Sunnyvale real estate specially equipped to connect to higher-powered infrastructure, and most residential homes simply don't have the capacity. If you need a quick charge, it's best to visit a level 3 charging station in town.
Find the right home for you with Spencer Hsu
If you're excited about driving your electric vehicle home to its very own charging station, make sure you find a property that can accommodate your needs. Realtor
Spencer Hsu
has been part of the Bay Area community for over 35 years. With prior experience in the tech industry, Spencer understands the ins and outs of wanting a home equipped with all the newest gadgets. With a passion for helping clients have the best experience possible, Spencer welcomes the challenge of navigating the unique and competitive Silicon Valley market. When you're ready to take the next step in the purchase of your next home, reach out to Sunnyvale real estate expert
Spencer Hsu
.