Palo Alto real estate has been steadily increasing since the Silicon Valley tech boom began back in 1992. Still, homeowners in the area may wonder if there are ways to further increase the value of their homes. Solar power is one such way to potentially increase your home's value in California.
How do solar panels increase home value? The answer to that question depends on a few factors. Here are the different ways to ensure installing solar panels in your home will pay off in the end.
Many buyers are looking for homes with solar power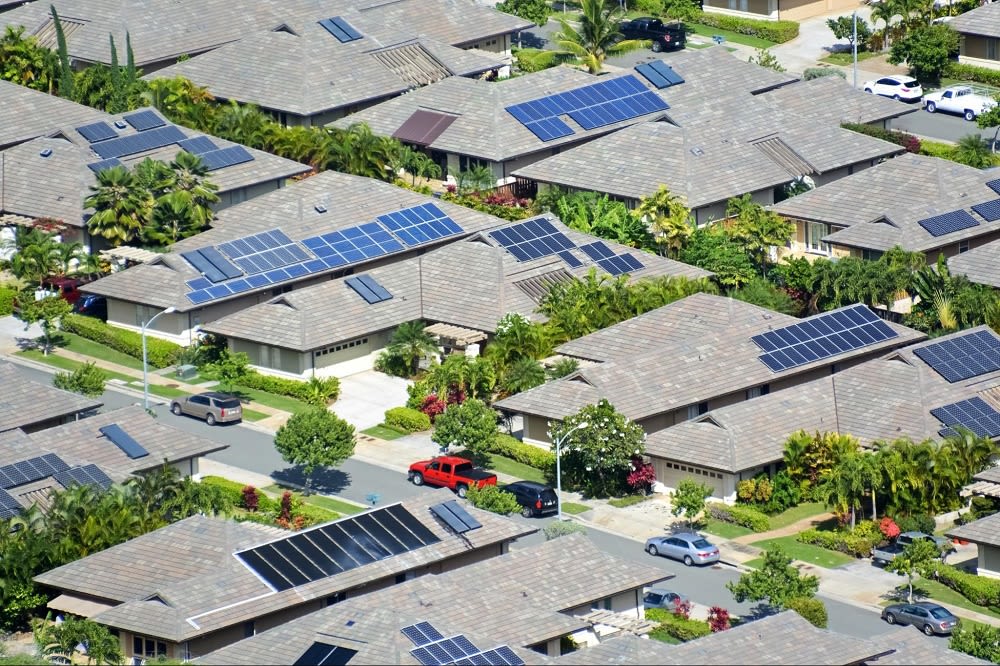 When purchasing Palo Alto CA real estate, many buyers consider the monthly cost of electric bills. These buyers are more open than ever to finding solar-ready homes to skirt that monthly utility cost.
Much like a renovated kitchen, solar power is viewed as an upgrade, according to the
National Renewable Energy Laboratory
. This means buyers are often willing to pay a premium for the environmental and economic benefits of a solar-powered home.
Furthermore, solar panels attract a wide range of potential buyers, which will further drive up the value of your home.
Incentives for new installations
Not only do solar panels offer homeowners a lower electricity bill, but they also provide tax incentives for new installations. Some of these incentives include state rebates and the federal solar investment tax credit (ITC).
The ITC is a 26% federal tax credit that is available for homes with solar power systems installed by December 31, 2022. California also offers rebates for solar panels, such as the self-generation incentive program (SGIP). This rebate is available for buying and installing a solar battery and a rooftop panel system. The Bay area even has local utility company rebates, which include cash incentives for installing solar power systems.
Homes with solar panels sell faster
Palo Alto, CA, real estate sells pretty quickly and
new studies prove
solar panels can help a home sell even faster. Solar power systems can help your home sell 20% faster than other houses without solar power.
This of course depends on your part of the country. If you live in an area that isn't as solar-friendly, then buyers may not care about your home's solar power system or they may even be turned off. Fortunately, the Bay area is very eco-friendly, which means most buyers in this area are willing to make the jump over to solar energy.
How much do solar panels increase home value?
It's a proven fact that solar panels do increase the value of homes; however, how much they increase depends on a few factors. For instance, while one study showed solar power systems increase a house's resale price by over $5,000 per kilowatt of solar power installed, another study showed they can
increase a home's value
by 4.1%.
The value solar panels add will more than likely cancel out the cost of having them installed.
Factors affecting the added home value of solar panels
A number of factors influence the value added to your home by the installation of solar panels. Some of the more common factors include the following:


Your location: This can include the cost of electricity in your area (higher costs equal greater increased value from solar panels), as well as how much sun exposure your area typically gets throughout the year.



Amount of output: As seen above, the larger the system installed and the more energy generated, the more the value increases.



Age of the system: Older solar power systems depreciate over time, which means they won't add nearly as much value to your home as newer systems.



Ease of replacement: More complicated systems that require expensive or difficult-to-find parts may affect how much value they add to your home since they are harder to repair.
Leasing vs. owning the solar power system
If you own the solar power system installed on your home outright, then it makes it a much simpler process when selling your home.
However, if you've financed the system with a loan and are still currently making payments, then you have two options. The first option is to pay off the loan entirely with the proceeds from your sale, which the increased value the panels added to your home will most likely cover. The second option is to transfer the loan finance over to the home's new owner.
While selling a home with panels leased through a loan is a little more complicated, it still shouldn't affect the overall value they add to your house.
Are solar panels right for your home?
So, do solar panels increase home value? As shown above, the answer is yes, they do. However, deciding if installing a solar power system is right for your home requires examining all the factors. While most homes will benefit from a newer solar power system, others might not pay off in the long run.
Partner with a Palo Alto real estate agent
If you have
Palo Alto CA real estate
and are wondering if solar panels can increase the value of your home, you can talk to a skilled Realtor to help make that determination. Local real estate agents know the market and can examine your situation to help you make an informed decision.
Ready to give solar panels a shot? Contact the
Spencer Hsu
Real Estate team today!