Whether you're looking to buy or sell in 2023, there's a good chance you're wondering what the real estate market has in store this coming year. The Covid-19 pandemic unequivocally scrambled the housing market, creating a seller's market like none other. This was caused by record-low interest rates and low housing inventory. As such, buyers were often forced to compete with one another to score ownership of a property. After an unpredictable couple of years, it's time to look ahead. Here's what you can expect for the Bay Area real estate market in 2023.
1. Looking back
In the spring of 2020, CoreLogic published economic models predicting that U.S. home prices would fall by spring 2021. Instead of seeing this come to fruition, the opposite occurred, resulting in a seller's market like no other. Investopedia defines a seller's market as a "market condition characterized by a shortage of goods available for sale, resulting in pricing power for the seller." In real estate, this occurs when low supply meets high demand, and the housing inventory is not enough to suffice the number of interested buyers. A seller's market is the opposite of a buyer's market, where the amount of inventory exceeds interested potential buyers.
Many different factors can help create a seller's market. However, the two components that have been particularly instrumental in creating a seller's market are historic-low interest rates and a lack of housing builds. In 2020 and 2021, mortgage interest rates pummeled in response to the Coronavirus pandemic. By July 2020, the 30-year fixed mortgage rate
fell below 3%
for the first time and continued falling to a new low record of just 2.65% in January 2021. This, combined with low housing inventory, created a highly competitive market for buyers. Even before the pandemic, there was low housing inventory across the entire country, ranging from rural communities to large cities. In fact, since the Great Recession in 2008, there has been a
shortage of 1.35 million new single-family homes
permitted in the 35 largest United States housing markets. The past few years have undoubtedly been a seller's market — but what can we expect moving into 2023?
2. Mortgage interest rates will rise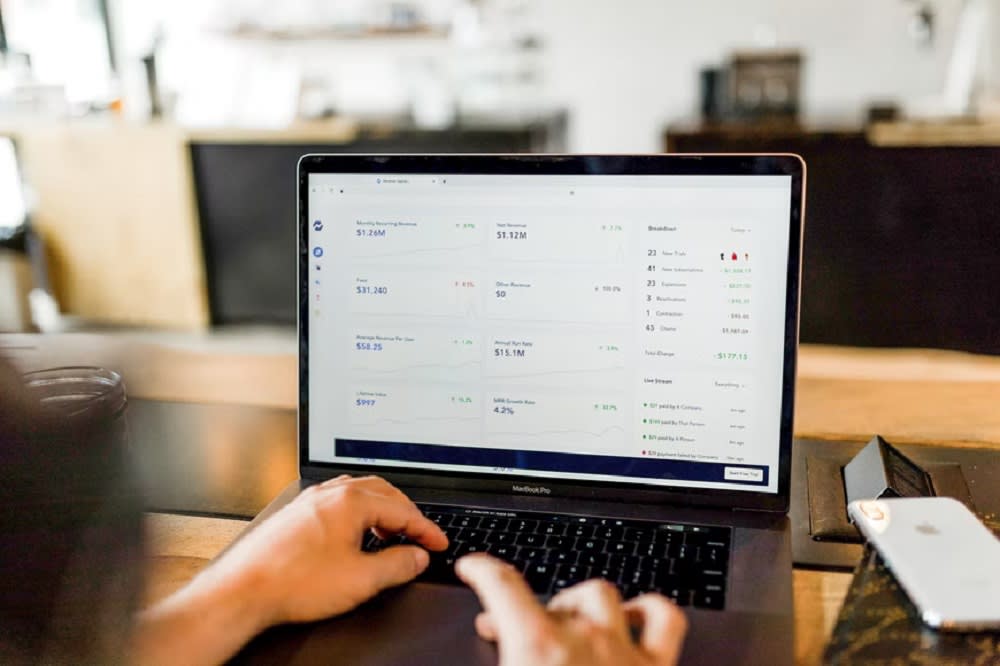 As noted above, the mortgage interest rates over the past couple of years reached record lows. This enabled buyers to save money on monthly mortgages, resulting in thousands of dollars over the duration of the loan. Low mortgage interest rates rushed many new buyers into the market, eager to lock themselves into the low rate. In recent months, however, mortgage rates have started to increase. In fact, rates for fixed-rate mortgages have risen since the start of the year, even increasing more than two full percentage points. This came after the Federal Reserve
raised interest rates
in an attempt to cool inflation.
While the Fed does not directly set mortgage rates, they influence rates by establishing a monetary policy to control inflation. It's worth noting that the Fed has not enacted a hike of this magnitude since 1994, noting that significant hikes could occur in late 2022. According to Freddie Mac, the average US fixed rate for a 30-year mortgage came in at 5.30% this week, declining from 5.70% the previous week. However, this is still a significant increase from the pandemic low of 2.68% in December 2021.
With this in mind, what's the forecast for mortgage rates in 2023? Unfortunately for buyers, mortgage rates aren't likely to fall anytime soon. Additionally, Freddie Mac has noted that borrowers shouldn't expect a return to lows seen during the onset of the pandemic. That means borrowers could see
mortgage rates hover around 5%
well into 2023. The National Association of Realtors (NAR) echoed this sentiment for 2023. Their forecasts show that the 30-year average 2023 mortgage rate will be between 5% and 5.5% throughout the majority of the year.
Understandably, sky-high mortgage rates can pose challenges to buyers. A few hundred dollars difference in payment with a higher rate can significantly impact buyers at an entry-level price point. While this may sound discouraging to those looking to enter the market, it's worth noting that rates today are still relatively low compared to prior
historical levels
.
3. Houses will most likely continue to increase in price
While it's unlikely that 2023 will be a buyer's market, the real estate market has been showing gradual signs of improvement. Although most housing predictions believe inventory will remain scarce in 2023, price appreciation will be slower than in the last two years. In fact, some economists also believe that housing prices will decline throughout the year and perhaps into 2023. Meanwhile, Capital Economics
forecasts
that because of mortgage rates sharply rising, annual house prices growth "will fall by -5% in mid-2023, followed by a gradual recovery to 3% by end-2024."
As a result of the housing market cooling off from its red-hot pandemic pace, Redfin economists foresee home prices leveling off or rising modestly in the spring of 2023. This would be significant when taking into account the year-over-year growth seen over the past couple of years of the pandemic. The real estate brokerage released data showing that the
median home sale price was 14% higher
for the four weeks ending June 2022 from a year earlier. Home sale prices tracked by Redfin have climbed by more than 10% year over year in every four-week period since the summer of 2020, as shown in the brokerage's data.
Bay Area real estate is no exception, with home prices rising to a
record high
. Data released by the California Association of Realtors found that the median prices for single-family homes across nine counties rose to
$1.34 million in May 2021
, up from $965,000 in May 2020, marking a 38.9% increase year over year.
There's no question that higher borrowing costs dramatically impede affordability, creating additional challenges for potential buyers looking to enter the market. It's predicted that higher mortgage payments and record-high housing prices will dissuade buyers from entering the market. Despite signs that the housing market is cooling off, buyers can still expect to see home prices continue to slowly rise in 2023.
4. Bidding wars will decrease in popularity
One surefire sign of a seller's market is
bidding wars
, which occur when two or more parties vie for ownership of a property through incrementally increasing bids. Bidding wars often happen when the housing market has limited inventory, as we've experienced in the past couple of years. Pandemic-era competition
peaked in January 2022
when the bidding war rate was nearly 70%, making January the most competitive month on record for homebuyers. However, competition has plunged in recent months due to rising interest rates and the murmurs of a recession. The dropping bidding war rate is the latest sign of a slowing housing market, and this decrease is expected to continue into 2023. This belief is also held by
Fannie Mae economists
, who have noted that, "The effect of buyers being priced out should mean fewer bidding wars and slower house price appreciation."
5. Housing builds will improve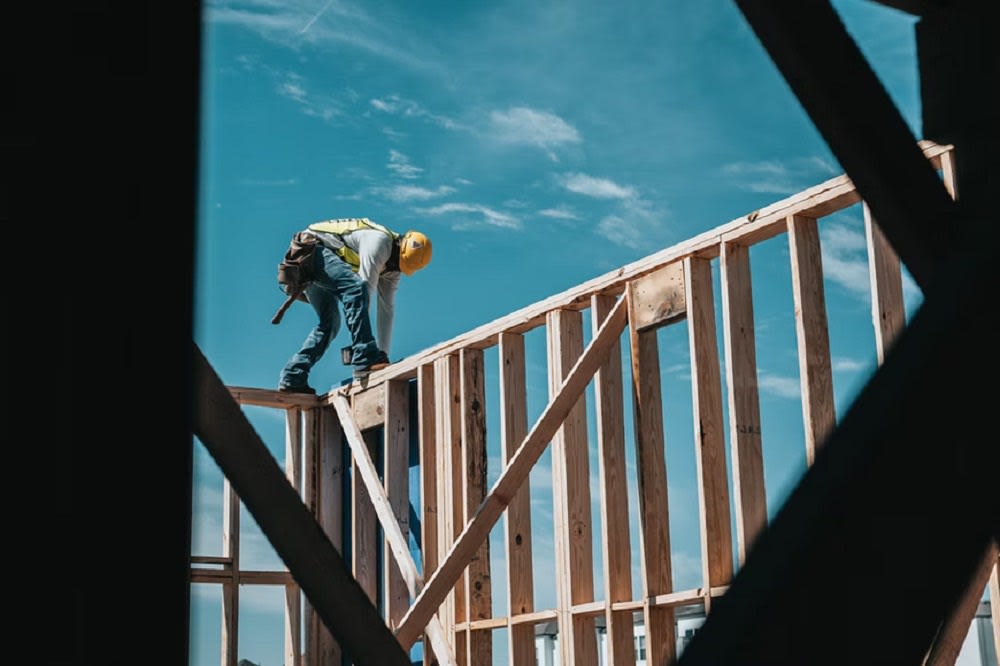 According to Freddie Mac, the United States is about
4 million homes short
of what's needed to keep up with demand. After the infamous housing bubble burst in 2008, many builders went out of business, and construction halted. That lack of supply has played an instrumental role in pushing home prices higher in recent years. While the past couple of years have been a tumultuous time to buy, 2023 is already looking brighter. This is partly because builders have been pushing
homebuilding to levels not seen since 2006
. According to a residential construction report published by the Census Bureau,
housing starts climbed 5.8%
to 1.67 annualized unions in December of 2020. Additionally, building permits, an indicator of future housing starts, surged 4.5% in December to an annualized rate of 1.81 million units.
You'll want to partner with a Mountain View real estate agent
Whether you're looking to buy or sell Mountain View real estate,
Spencer Hsu is there
to help guide you through the process. Whether you're looking for a short-term rental or a forever home, Spencer is ready to help you find your dream home. With years of experience in the real estate market and extensive knowledge of Mountain View properties, Spencer can help you find a place that truly feels like home.